How to Save Spotify Playlists for Offline Listening
Take your music with you, whether or not you have service.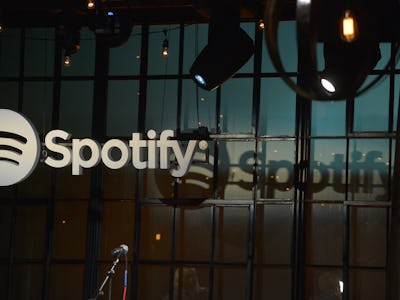 Getty Images / Jason Davis
Thanks to music streaming services like Spotify and Apple Music, you now have more music at your fingertips than you can possibly listen to in your lifetime. If you want to get in as much listening time as possible, you need to access your music library — even when you don't have service, like on a flight, or underground on the subway, or while traveling on a dusty road.
For both Spotify and Apple Music, paying subscribers can download playlists, albums, and individual songs for offline listening. For Spotify, you can download up to a third of the 10,000 songs you can have in your library (local files on your computer and phone don't count toward that cap). The app just has to connect to the internet at least once every 30 days so Spotify can keep track of how many times tracks get played, and then pay artists accordingly.
Here's how to take advantage of Spotify's offline capabilities:
Pick a Song, Playlist, or Album
At the top of a playlist, album, or an individual song, you'll see a toggle switch for downloading. For individual podcast episodes, just tap the three dots next to the episode title and select "Download" from the menu below the description.
Look for the Green Arrows
A green arrow next to a song indicates that it's been downloaded. This is handy for making sure all the songs on a playlist are available offline.
Switch to Offline Listening
If you know you're going off the grid, or just want to keep Spotify from eating up your data, you can switch Spotify to offline mode. Just make your way to the settings menu and select "Playback." You can toggle on and off, the offline playback mode, which will also start a countdown until the app will automatically connect to the internet to check in with Spotify's servers. A handy bar will also show up at the bottom of the screen, throughout the app, to remind you that you're offline.
Or, you can just watch this video. Happy listening!