Episode 2 of HBO's 'Westworld' Is Streaming Online Right Now
Two days before the Sunday premiere!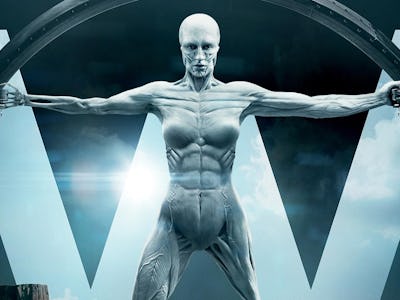 The Verge
Don your cowboy hat and keep an eye out for the Man in Black. Episode 2 of Westworld is here earlier than Hector Escaton and his gang were when they rolled into town in the first episode.
HBO has gifted us with the second episode of its new hit series Westworld two days before it premieres on television. They announced the surprise this morning, and we're freaking out — the whole thing is available to stream right now on HBO Now
There's so much to look forward to and so many questions to be answered.
Who, exactly, is the Man in Black? What's that weird milk stuff they keep dipping the robots in? Will Dolores and Teddy ever kiss? How far are some of these guests willing to go to have a good time? When are we going to become truly terrified of Dr. Ford? Maeve's going to keep lighting a fire under everyone, right? When are the, presumably, thousands of robots stored below the facility going to come to life and wreak havoc on their creators?
Obviously, we won't find out all of the answers in episode two. Or maybe we will. (But we probably won't.)
The best part is that you can go find out some of the answers for yourself right now. So, what are you waiting for? Log into your HBO GO account and take your lunch break a little early today!
Remember to keep an eye out for bandits.