'Overwatch' Is Free to Play This Weekend on PS4 and Xbox One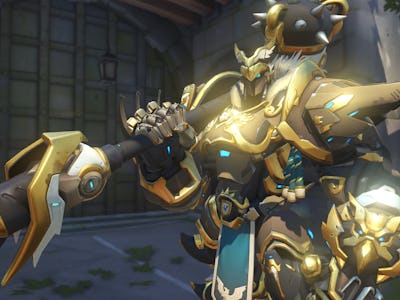 Blizzard Entertainment
If you haven't had the chance to join the legions playing Blizzard's Overwatch on PlayStation 4 or Xbox One, this weekend is your chance to jump in and check out the entire game with no strings attached. It's free to play!
Starting today at 11:00 a.m. PT, PlayStation 4 and Xbox One (with an Xbox Live Gold membership) users will be able to download the full version of Overwatch and play for free until September 12 at 4:00 p.m. PT.
On PlayStation 4, you can find the trial weekend by searching for Overwatch on the PSN Store. You'll want to select "Overwatch Free Weekend" and then download the client. The size of the download is 9GB, so prepare to shift things around if needed.
On Xbox One, you can find the trial weekend by going into the Xbox One Store and searching for Overwatch. Select the "Overwatch: Origins Edition Free Weekend" to download the client. It's 15GB worth of content, though.
Blizzard has confirmed that new players will be able to choose from the entire roster of Overwatch heroes as well as play every map in the game, including the new castle, Eichenwalde. It looks like you won't be able to access Competitive Play though; only Quick Play, Custom Games, and the Weekly Brawl. Loot boxes are available, however, and anything you earn during the trial period will also transfer over if you purchase the game on the same platform.
Blizzard's also announced that the Origins Edition of the game is available for $49.99 — a $10 discount — until September 15 via participating retailers and the game's official site. The Origins Edition comes with five additional skins which you can't otherwise obtain in the game along with a few digital goodies for the rest of Blizzard's games.