Director Rupert Wyatt Returns to Sci-Fi with 'Captive State'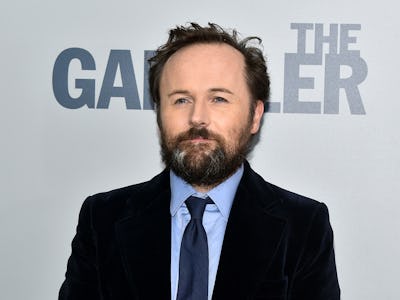 Getty Images / Theo Wargo
After breaking into the big-time by reviving the Planet of the Apes franchise, British director Rupert Wyatt will return to the sci-fi genre with an original idea called Captive State.
Wyatt will direct the film from a script he co-wrote with Erica Beeney, the screenwriter best known for writing the Project Greenlight-winning film The Battle of Shaker Heights.
Per Variety, "a competitive auction is underway, with a mix of studios and financiers currently chasing the property," and that "the parties involved expect a deal to be sealed before Labor Day weekend."
Wyatt has struggled to regain the success he had with Rise of the Planet of the Apes, which did the impossible by reviving the moribund franchise after director Tim Burton's infamously bad 2001 reboot of the 1968 Charlton Heston-starring original. Wyatt's previous film, 2014's The Gambler starring Mark Wahlberg, failed to catch on with critics and audiences; since then he's joined up and swiftly dropped out of Channing Tatum's seemingly cursed Gambit adaptation. Wyatt also serves as executive producer and director on Fox's upcoming TV version of The Exorcist.
It's safe to say this dude loves remakes, but Captive State will be the first feature Wyatt has written since his debut film The Escapist. While nothing is known about the plot of Captive State, it's safe to say that it will eventually join the seemingly new studio trend of making mid-budget sci-fi movies with auteur hopefuls. The big complaint used to be that studios never made $20 million movies anymore, favoriting uber expensive blockbusters and gobbling up Sundance Festival favorites for pennies instead.
With Captive State, and upcoming mid-level studio films like Morgan and Arrival set to hit theaters it seems like sci-fi is the genre to be in if you want your ambitious original idea to get made and get seen.