Here's Who Could Replace Rupert Wyatt on 'Gambit'
Candidates to get the job done.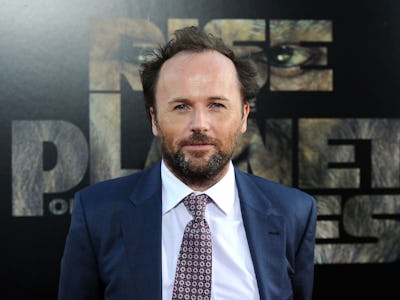 Sad news, Channing Tatum fans. Your dreams of seeing the muscled superstar in his first comic book movie have been put on hold, as Fox's Gambit movie lost its director Rupert Wyatt last night. The Planet Of The Apes helmer bailed on the ragin' Cajun's solo outing, citing scheduling conflicts as the reason for his swift exit.
With the movie still tucked into its October 2016 release date and recently confirmed to have influence within the X-Men cinematic universe, Tatum and his fellow producers had better get their skates on to secure a replacement. Which they should definitely pick from this quartet.
Simon Kinberg
Kinberg's a key player in the Fox Cinematic Universe. Racking up plenty of producer credits on the studio's X-Men-related movies, he's no stranger to the specifics of those properties. He oversees how the whole universe slots together and makes sure none of those moves overstep the studio's licensing rights. While he's yet to direct a film, Kinberg has produced and written loads. If he were to hunker down in the director's chair, this project would be perfect for his debut.
Darren Aronofsky
Not the most obvious choice to step into Wyatt's blockbuster boots. Aronofsky's actually dallied with comic book fare before; an alternate iteration of Batman prior to Christopher Nolan's The Dark Knight was on the cards, prior to him very nearly taking James Mangold's seat on The Wolverine. He's an established relationship with Fox, the keen visual sense of a magic realist, and experience with big budgets.
Michelle MacLaren
Another experienced helmer who lost out on the big leagues, MacLaren previously worked together with Warner Bros. in developing Wonder Woman before she exited. She's got a wealth of TV experience on shows like Breaking Bad and Game of Thrones, demonstrating an eye for detail and a consideration toward characters driving a story, perhaps two of the most important elements in adapting a comic book property. Not to mention, she has the overall vision required to make ensure cohesion across an entire series arc.
Edgar Wright
Let's face it, Edgar Wright should be on the directors shortlist for every movie. First and foremost, he knows how to have fun with his movies. Ever heard anyone walk out of Shaun of the Dead, Wright's history practically reads like a commendation, with Scott Pilgrim proving he's got the chops to adapt a beloved comic book, the aforementioned Shaun evidence of his genre hybridizing capabilities; and there's of course the years and years of prep he did for Ant-Man. This is the guy.