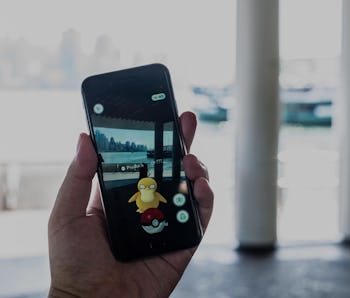 Gaming
Niantic Explains Its Ban of 'Pokemon Go' Cheaters
Getty Images / Lam Yik Fei
If you have been cheating at Pokémon Go like Team Rocket, beware. Niantic is coming after you. Late Thursday night, Niantic, the development team behind the wildly successful Pokémon Go announced that it would kick out cheaters who have thus far enjoyed an unfair advantage at the game.
"After reviewing many reports of in-game cheating, we have started taking action against players taking unfair advantage of and abusing Pokémon Go," reads a statement on the official Pokémon Go Facebook page. "Moving forward, we will continue to terminate accounts that show clear signs of cheating."
There are many ways players can cheat at Pokémon Go, the most popular being third-party bots that speed up progress such as egg hatching and auto-catching wild Pokémon. For the past few weeks Niantic have already been banning cheaters at the game, but there had been no official statement about its actions until the Facebook page posted Thursday night.
The post continues: "Our main priority with Pokémon Go is to provide a fair, fun, and legitimate game experience for all players. If our system has determined that you cheated, then you will receive an email stating that your account has been terminated." If it just so happens that you've been terminated by mistake, you can report it to Niantic's Pokémon Go help center.
The news has already hit the game's community, with a mix of satisfaction and suspicion among the user base.
"They had to, if they ever want to move forward and implement new features and gameplay. Just wish they did it sooner, but better late than never I suppose," says user sbosso on Reddit.
Says user TheMattIntheBox: "I don't really see how things have changed. Hopefully they don't ban those who aren't actually cheating. I have a feeling I might be banned for doing some recent constant travelling [sic]…"
User Stereohead101 has some questions as well. "[I]s there a way to tell if a GPS faking app is being used? Or is it only just the obvious location jumps and user reports that are getting attention from Niantic?"
Of course, the most succinct response to Niantic's word on the matter came from one Redditor, facetious4: "Thank god. Now give us an update!" There is no word if they are being serious or not.