The Era of 'Pokemon' Go Cheat Bots is Over
It was fun while it lasted.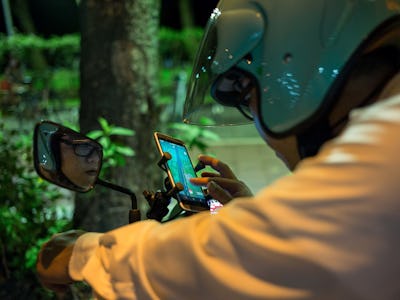 Getty Images / Billy H.C. Kwok
Time to serious up, trainers. Niantic Labs, the creators of Pokémon Go, are officially cracking down on players who use bots to catch 'em all. The developer is now issuing permanent bans on users who violate the game's terms of service, which, more specifically put, means the cheaters. Players have been using third-party apps to change their location, travel huge distances over short amounts of time, and creating bots to hatch eggs faster.
The problem has been slowly grown over time, especially in the wake of headlines about hacking What used to be harmless third-party location apps have now become a crowd of apps that offer fairly easy ways to the top. While some players may not be able to make it far without the help of these apps, most players, by and large, just use them to move the game along faster.
The news comes in the form of a redirect post for players who find themselves banned. The company has taken down third-party apps by request before, including PokeVision, which fans used to help locate Pokémon in their areas when the "Nearby" feature in the game broke. For anyone wondering, the official solution is still in beta mode and only available to a few people. Players are left to wander aimlessly until the updated feature rolls out worldwide.
Cheating sounds pretty dirty, but after reaching level 20, players are subjected to a new, maddening amount of XP points needed to get anywhere further (the max player level in the game right now is 40). Some players simply don't have the time or patience — others simply want to farm for Pokémon in all the right places.
Either way, it looks like players are going to have to march all the way to the Santa Monica Pier (or wherever their local spawning hotspot is) in person from now on.