Tor Sex Scandal Leads to Reform for Dark Web Provider
New board, new guidelines, new commitment to protecting members of the Tor community.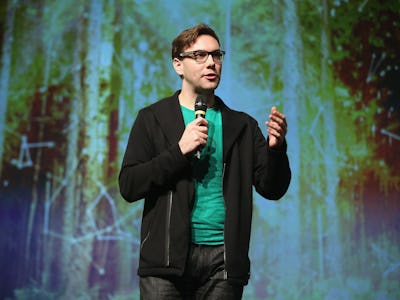 Getty Images / Sean Gallup
The Tor Project continues to respond to complaints of abuse, unwanted sexual advances, and harassment from high-profile security researcher Jacob Appelbaum.
Allegations of these actions were made public earlier this year. They prompted the Tor Project, which oversees development of the Tor anonymity service, to conduct an investigation into the complaints. Today executive director Shari Steele revealed some of the broad findings of that independent inquiry and outlined how the Tor Project plans to work with the Tor community to prevent similar issues in the future.
"Many people inside and outside the Tor Project have reported incidents of being humiliated, intimidated, bullied and frightened by Jacob, and several experienced unwanted sexually aggressive behavior from him," Steele writes in a blog post. "Some of those incidents have been shared publicly, and some have not. The investigation also identified two additional people as having engaged in inappropriate conduct, and they are no longer involved with the Tor Project."
Steele said the Tor Project has created an "anti-harassment policy, a conflict of interest policy, procedures for submitting complaints, and an internal complaint review process" that will be enacted within the organization this week. The group will also create a "community council to help to resolve intra-community difficulties" and develop "membership guidelines, a code of conduct, and a social contract that affirms our shared values and the behaviors we want to model."
The changes follow an abrupt change in the Tor Project's board of directors on July 15. Every member of the previous board was replaced by high profile researchers and activists. Steele told Inverse at the time that "The board recognized that the Tor Project could use more solid leadership experience and chose to replace itself with a board that had more of that experience." (Whatever that means.)
This entire ordeal comes when more people than ever are interested in using Tor to access sites like Facebook and researchers are developing tools that are more secure than the popular service. Between all of these affairs, it's shaping up to be a pivotal year at the Tor Project.