Michael Fassbender: Old-School 'Alien' Fans Will Be Very Happy
Director Ridley Scott is returning to his horror roots in the new 'Alien' movie.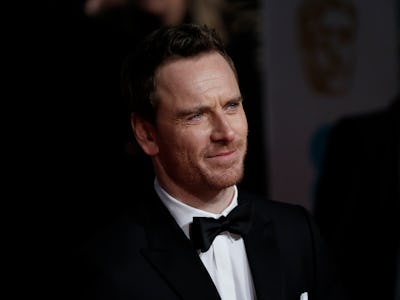 Getty Images / John Phillips
Say what you will about Ridley Scott's foray into the origins of the xenomorph in Alien prequel Prometheus, but inarguable was the change in direction from Alien: It was a sci-fi epic, not a horror movie like the original.
Michael Fassbender, star of the upcoming Alien: Covenant, just said something that should make old-school Alien fans — those who loved the terror of that 1979 film — very happy.
"It's much scarier than Prometheus but it's got the same sort of scope of Prometheus. It's kind of got more of the sort of thriller, imminent disaster feel that Alien had, so it's kind of a beautiful meeting of both of those films. I'm really excited to see it, I think it's gonna be super scary number one and then again with the massive scope of Prometheus… Once it starts and the ball starts rolling, it doesn't let up. Its really gonna bring chills to the cinema."
Fans wondered what this next chapter would be like after Prometheus, especially given questionable choices like casting comedian Danny McBride in the film.
Fassbender spoke with Collider about his upcoming Oscars shoo-in drama The Light Between Oceans, but he mentioned the atmosphere of Covenant and how that will make its way onscreen.
Praise be: this is the best news we've heard all year. The fact that "Alien is in the title of the new movie should have been the first indication that Scott wanted to conjure up the same type of mood as the first movie, but Fassbender's comments all but confirm it. Expect Covenant to be as big as Prometheus but just as scary as the original.
The Alien franchise arguably hasn't been in the horror mode since Alien vs. Predator: Requiem, but we all know that doesn't count. James Cameron's Aliens was a straight-up war movie, David Fincher's Alien 3 was a dystopian cautionary tale, and Alien Resurrection was a goofy embarrassment, so a return to the original's genre is a much-needed relief.
Alien: Covenant, co-starring Noomi Rapace, Katherine Waterston, Danny McBride, Demián Bichir, Jussie Smollett, Amy Seimetz, Carmen Ejogo, Callie Hernandez, Billy Crudup, Alexander England and Benjamin Rigby hits theaters August 14, 2017 — and will hopefully scare the crap out of you.
Take a look at the best jump scare in movie history from the original below: