FTC: Not All Reviews of 'Middle-earth: Shadow of Mordor' Were Legit
YouTuber gamers like PewDiePie were paid to promote the game presented in "objective" content.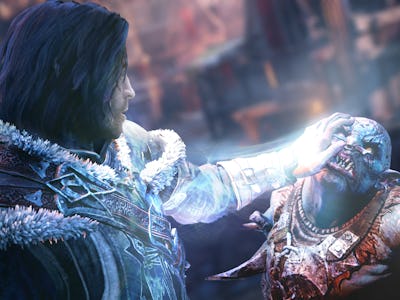 Warner Bros. Interactive
Turns out there might not be ethics in gaming journalism, after all. A new order by the Federal Trade Commission might give GamerGate reason to pick up pitchforks again. Warner Bros. has just settled with the FTC over charges that it "deceived consumers" during the marketing campaign for 2014's Middle-earth: Shadow of Mordor.
Per the FTC, Warner Bros. failed to disclose it paid online influencers, like YouTube phenom PewDiePie, to positively promote one of its games in content presented as "reviews." As a result, the FTC has proposed Warner Bros. must be upfront about paid marketing in the future, including gameplay videos that were previously passed off or assumed to be the opinions of the reviewer.
"Consumers have the right to know if reviewers are providing their own opinions or paid sales pitches," said Director of Bureau of Consumer Protection Jessica Rich in a statement. "Companies like Warner Brothers need to be straight with consumers in their online ad campaigns."
The game in question was 2014's Middle-earth: Shadow of Mordor, a third-person action game set in J.R.R. Tolkien's Lord of the Rings universe that was, in my unpaid personal opinion, very good anyway. In the complaint, the FTC found that Warner Bros., via its advertising agency Plaid Social Labs, LLC, paid influencers like PewDiePie (whose YouTube subscriber count is north of 46 million) in the tens of thousands of dollars and told them exactly how to present the games, including ignoring any bugs or glitches they come across.
Objectivity and bias in gaming journalism were one of the key talking points by proponents of GamerGate, stemming from a 2014 "controversy" in which a game designer allegedly traded personal relations for positive reviews for her new game. There's overwhelming evidence that proves that wasn't the case, but that didn't stop GamerGate from becoming a battleground on the internet rooted in misogyny and the gatekeeping of nerdy subcultures.
And honestly, Shadow of Mordor was awesome. Warner didn't need to pay anyone to say that.
Read the full order below: