Three Charged With Armed Robbery in 'Pokemon Go' Case
The smartphone game launched in the U.S. just last week.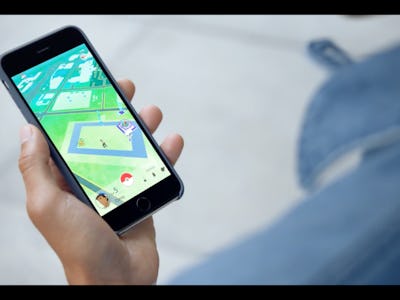 Pokemon Go/YouTube
Four suspects have been taken in by police in connection to an armed robbery conducted using Pokémon Go. The robberies took place in O'Fallon, Missouri, where up to nine players were lured near an intersection and robbed at gunpoint.
The free smartphone game, which launched in the U.S. last week, involves moving around the real world to try and find virtual Pokémon, with players able to use a special augmented reality view to spot the creatures. Police believe the suspects added a beacon to a Pokestop, a virtual station where players can find in-game items. Players that spotted the beacon were lured towards its location.
In the late hours of Sunday evening, the local police department posted an update on Facebook. Three suspects have been charged with first degree robbery and armed criminal action. The bond has been set at $100,000, and the three will now be transferred to St. Charles County Department of Corrections.
The three adult suspects are Shane Michael Baker, an 18 year old from Wentzville, Jamine James D. Warner, an 18 year old from O'Fallon, and Brett William Miller, a 17 year old from St. Peters.
In the state of Missouri, a person is charged as an adult if they are 17 years of age or older. An unidentified fourth suspect is a juvenile, who was transferred to the St. Charles County Juvenile Justice Center.
It's not the first time Pokémon Go has gotten in trouble with the law. Upon its Australian release, police in the Northern Territory were alarmed to find the game had placed Pokéballs inside the police station. Darwin Police Station took to Facebook to explain to players that they don't need to physically enter the police station to retrieve the items.