Armed Robbers Used 'Pokemon GO' to Lure Victims
Like Team Rocket, but way more dangerous.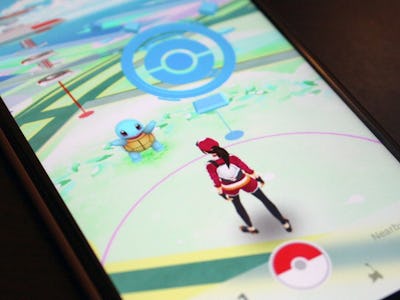 Nintendo, Niantic
A police report from O'Fallon, Missouri appears to link the popular new augmented reality game, Pokémon GO, with a real life Team Rocket. Only instead of wanting your Pokémons, they want your money. Police officers have arrested four individuals linked with using Pokémon GO to rob innocent trainers with a handgun.
Using the ability to place a beacon through the Pokémon GO app, four robbers in a black BMW were reported to have lured up to nine unsuspecting Pokémon GO players to their location at the intersection of O'Fallon's Highway K and Feise Road. After reports of an armed robbery, the police managed to arrest the group, along with their BMW and a handgun.
Pokémon GO, for all the joy and fun it appears to bring players, has been linked to a series of escalating stories related to personal safety. Among reports of personal injuries, public disruptions, and a dead body discovery, this robbery seems to be the next step in a wave of unfortunate consequences for the app.
There is no doubt Nintendo will be looking into ways to prevent further misuse of their popular mobile game. The company famously shut down a popular messaging service, Swapnote, on their Nintendo 3DS system once it was revealed users had been using the app to send "offensive materials." While Pokémon GO is too popular to be taken off app stores, there will probably be future restrictions on the service to prevent malicious forces from luring players towards them, as this story suggests.