Apple Reportedly in Talks to Buy TIDAL Amid Spotify Tensions
After blocking competitor Spotify's latest update on iOS, Apple is gearing up to buy Jay-Z's streaming service, Tidal, in a new defensive move.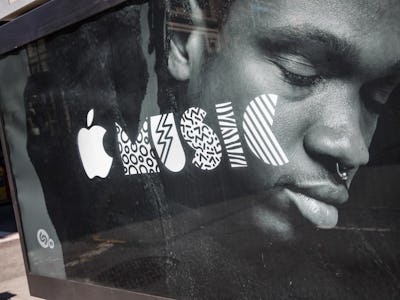 Getty Images / Andrew Burton
Despite early confidence in a booming audience, Apple Music has still found itself battling against other streaming music services like Spotify for quite some time. Spotify not only topples Apple in user bas – with 30-million paid subscribers over Apple Music's current (but rapidly growing) 15 million – it also costs less. While subscribers won't find many of Apple Music's offerings on Spotify, its practical pricing and the option to stream music for free — with ads — has kept the company in popular standing among users.
Now, new reports claim that Apple is on the offensive, looking to bring Jay-Z's exclusive TIDAL streaming service into the Apple Music fold. TIDAL currently boasts 4 million subscribers, who joined within its initial year-and-change of life.
The Wall Street Journal first broke the story, saying that Apple was "exploring the idea" of bringing the service in, which might yield a win-win situation for both services. TIDAL has been shopping itself around for a while and its value certainly rests within the services top-billed performers, including founder Jay-Z, Beyoncé, Kanye West, and many others. TIDAL's exclusive releases have driven most of its popularity, but what might make it an exceptionally smart buy for Apple? The purchase would effectively remove TIDAL from Apple Music's pool of competition.
Earlier today, we detailed Apple's refusal to release the latest iOS update of Spotify, and this holds true as yet another chapter in Apple's struggle for power. While Apple Music's acquirement of the marketing and event-worthy artist exclusives may be a power play in the long Game of Streaming Services, Spotify is no stranger to this kind of harsh competition.
Regardless, TIDAL has been looking for a buyer, and lost its opportunity to find a home in Samsung earlier this year. Outwardly, the deal looks like it might be easy (and logical), so its up to the powers that be to decide on price and conditions.