9 Games Missing from E3 2016, from 'No Man's Sky' to 'BattleCry'
What won't you still be able to play a year from now? Quite a few games, unfortunately.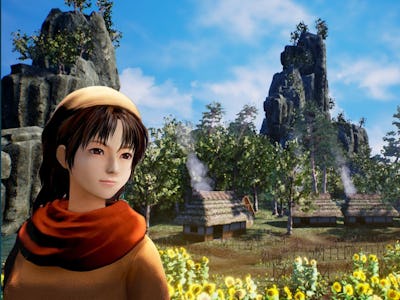 YSNet
Yet another E3 has come and, right now, is going. What's on the show floor of the L.A. Expo Center is all there is, the suspenseful two days of conferences done. This year had less break-the-internet surprises than last year's show, but the industry's biggest players still dazzled with pleasantly expected reveals and absolutely unexpected announcements. There's a new, slimmer Xbox One, a new God of War, Hideo Kojima is back, Steep looks amazing and terrifying, and PlayStation VR is finally exciting with Batman: Arkham on its way.
But there was also a handful of missing suspects. Some games that were announced years ago missed this year's E3 to provide an update, while others have been waiting in the shadows for so long and will continue to until maybe next year.
What games missed out on E3 2016? These are some of the biggest games from recent years that have allowed this year's show to pass by.
9. Red Dead Redemption 2
Take-Two teased back in February tthat it would be at E3 "in a big way", leading many to believe it would announce a sequel to the massively successful open-world western Red Dead Redemption from 2010. But the only major title was Mafia III, an open-world game featuring a different type of outlaw. Thus far, Red Dead Redemption 2 continues to live on only in rumor.
8. Crackdown III
The superhero third-person shooter from Microsoft Studios with breathtaking destructible environments was expected to release this year, but on Monday the developers announced via the official website the game would be delayed to 2017. So while, Crackdown 3 stayed away from E3, it's still on its way.
7. No Man's Sky
The highly-anticipated space explorer from Hello Games, which sports a staggering 18 quintillion planets for players to traverse, has been the subject of controversy after the game announced it would miss its June 2016 release for later in August. On the E3 year of its long-awaited release, No Man's Sky sat out of the show, but it'll be here soon enough on August 9 in North America. But a reminder and updated demo would have been appreciated. VR, anyone?
6. Agent
Rockstar's hope for a new franchise, Agent, is/was an open-world spy game set in the late-'70s Cold War. Announced back in 2009 in a brief teaser, Rockstar has stayed quiet about the game with vague, sporadic updates. To this day, nobody outside Rockstar knows anything more about Agent and it continues to elude E3.
5. Beyond Good & Evil 2
Yet another game that continues to sit out E3, the sequel to the cult hit Beyond Good & Evil from 2003 was announced in 2008 and has been MIA ever since. Ubisoft continues to assure anyone who asks that it's still in development, but their packed slate of South Park: The Fractured But Whole and the jaw-dropping Steep was more than enough to keep everyone distracted from asking again.
4. Dead Island 2
Following the development of Dead Island 2, a sequel to the 2011 sleeper hit zombie game, is a bit of a head-spinner. In short, development of the game changed hands several times before finally landing at Sumo Digital, the U.K. studio known for Disney Infinity and LittleBigPlanet. The game was originally slated for the spring of 2015, but with two E3 shows having passed Dead Island 2 could become another big question mark for future E3 shows.
3. Phantom Dust (Reboot)
The cult hybrid strategy game from 2004 didn't miss out E3 2016 entirely. Originally meant to be a full-blown reboot, the game is getting the remastered treatment with the original from more than ten years ago returning with a fresh coat of paint. The remastered Phantom Dust will be an Xbox "Play Anywhere" title, meaning it will be playable on Xbox One and Windows 10.
But y'know, that reboot would have been sweet.
2. BattleCry
Bethesda's steampunk-infused BattleCry could be its answer to Blizzard's Overwatch, if they can get it done. In development for some time, BattleCry gave Bethesda "concerns" several months ago and the publisher-studio continues to keep it away from the limelight. E3 2016 has passed by without a whisper of BattleCry's existence.
1. Shenmue III
When Sony made the shocking announcement of Shenmue III at E3 2015, the internet went ballistic. Reactions to the long-awaited third installment of Yu Suzuki's period epic went viral, solidifying the game's hype as legit. After last year's show the game went to Kickstarter for funding and made its goal in record time. While it's scheduled for December 2017, it still missed this year's show to provide updates on its progress. But nothing could ever beat the moment it still made itself known to the gaming world.