'No Man's Sky' Release Date: June 2016
You can start flying and tagging across the galaxy next summer.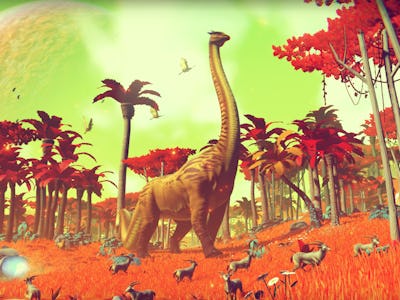 Hello Games
Hello Games' gigantic space exploration game for the PlayStation 4 and PC finally has a release date, reports [Reddit's No Man Sky subreddit]((https://www.reddit.com/r/NoMansSkyTheGame/) and The Verge. That date: June 2016.
Featuring 18 quintillion planets to explore, the game allows you to travel and discover planets and species that you can name, which will be recorded and logged in the digital space forever.