Gov. John Kasich Quietly Signs Medical Marijuana Into Ohio Law -- So What's Next?
Amid several others passed on Wednesday, Ohio became the 25th state to legalize medical marijuana with little fanfare.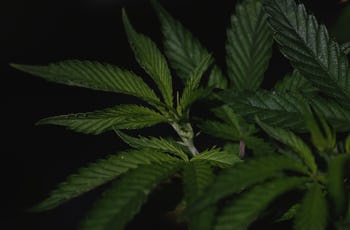 Getty Images / Win McNamee
On Wednesday, a slew of new laws left Ohio Governor John Kasich's desk, with one special little stand-out. The use of Medical Marijuana has been signed into law for the state, making it the 25th to legalize marijuana on a medical level, and it's likely that nobody's talking about it because the Governor's party has been, traditionally, against the use of weed at any level. The bill (known as House Bill 253) was first introduced on April 15th.
Interesting enough, Kasich was against the measure as of last year. "He will do anything within legal means to help, but he doesn't feel that medical marijuana is the answer," Kasich spokesman Joe Andrews said at the time. "He's been told by physicians there are other means of helping outside of marijuana." Evidently, over the course of his race for candidacy, Kasich's policies began to soften enough for the lenience of this particular bill.
Lenience, of course, doesn't mean the bill itself isn't extremely strict. The law prohibits the act of smoking medical marijuana at home (along with growing it at home) — instead, it allows for tinctures, patches, edibles and plant material to be used and sold in state-licensed dispensaries. Employers in Ohio can still fire employees for marijuana use if their company has a no-tolerance policy for it. This isn't exactly ideal (for example, patients with chronic illness may find it difficult to head into the dispensary as often as they might need in order to have their medicine administered) but it is a start.
It may take over a year until patients in Ohio can actually enter a dispensary (the program must start within two years of its signing, according to the law), but as Ohio falls in with nearly half of the country already on the matter, , a timeline isn't too hard to predict (or, at least, dream into reality) under the state's continuing and incoming legislation:
2017/Early 2018 — New (strict) medical marijuana laws go into affect in Ohio.
2020 — Medical Marijuana is legalized for at-home administration. Friends from coastal states visit and tell their midwestern bretheren glorious stories of "totally potent" leaves from faraway lands. This is because today's bill places restrictions on marijuana from out-of-state, so even when your friends from NorCal visit, you still won't get to try the good stuff.
2022 — After two years of debate and vetoes, weed is legalized for personal home use. Dispensaries grasp the opportunity and begin hiring local celebrities to endorse their product, and quickly learn to stay vigilant about their WeedMaps reviews.
2025 — "Oh - High - Oh" is adopted by the tourism board as the Buckeye State hopes to capture a piece of the lucrative marijuana tourism market
"This is a joyous day for the thousands of Ohioans who will finally be able to safely access much-needed medicine," said the Ohioans for Medical Marijuana campaign spokesman, Aaron Marshall on Wednesday. Read the full summary of the bill here.