Adult Swim's 'Rick and Morty' Game on Instagram, 'The Rickstaverse,' Expanded Today
Hey! Are you tired of real doors cluttering up your house? Click around some fake doors instead!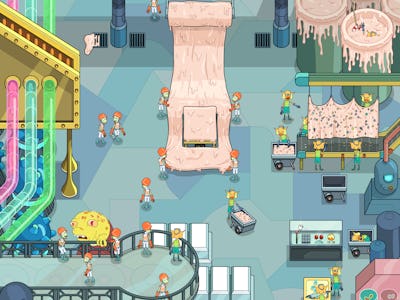 Get your phone, open that shit up with your password — Rick666Morty, probably — launch Instagram, and scroll past all the pics of your boring friends' legs at the beach. Adult Swim's Rickstaverse click-through game got an expansion pack today, and that means it's time to get wriggedy wriggedy wrecked, dawg!
Here's how you enter the game, son! Here's where you read all the instructions. If clicking all those links and reading little images from Adult Swim has you down, and you're whispering, "wubba lubba dub dub" to yourself while downing some day wine, well, calm down. Here's what you need to get started:
Listen, don't p-panic about the dates on this one, M-Morty. Rickstaverse began back when we were all anxiously awaiting Season 2, so the instructional manual still references old episodes.
The original game, spread across 120 Instagram accounts and over 1,800 individual squares, allows users to click hidden photo tags and warp to different levels to obtain little comics, clips from the show (which have since aired), and mini-games. Today's new expansion, which Adult Swim calls Interdimensional Cable Adventures, introduces 20 new levels, and a bunch of comics involving Gazorpazorpfield, everyone's favorite enchilada-loving bloodthirsty alien. There's also a full mini-game set at the Plumbus factory, which looks like this:
So far, there doesn't appear to be any Season 3 clips embedded into Rickstaverse, but Roiland, Harmon, and their crew of writers have been regularly posting on Twitter and Instagram regarding the show's progress. It's coming, dawg. By the end of this year, we'll all be watching more original Rick and Morty. Until then, get up on outta here with your eyeholes, and go click around Rickstaverse.