Report: Hulu's Cable-Like Service to Offer More Channels Than Sling TV, Cost $30 a Month
Hulu is coming for you, Sling.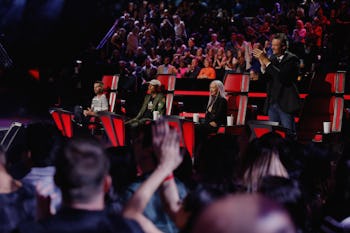 NBC
Cable and satellite TV are dying and online subscription services are trying to rise as the phoenix.
In early May, the Wall Street Journal reported that Hulu is working to bring live broadcast and cable channels to its streaming service. The new plan sounds remarkably similar to Sling TV, and today, a few more details came out that differentiate the two services. Hulu's rumored offering is expected to cost $30 per month and include all of the channels from Disney, Fox, NBC, and Time Warner, says Bloomberg News reporter Gerry Smith.
Sling's core package costs $20 and includes channels like ESPN, A&E, History, Food Network, and Disney. Extra packages like sports, kids, and lifestyle can be added on for $5 each, and a beta $20-per-month service includes FOX and regional sports channels, too.
Hulu would include all of those channels as well as NBC-owned properties, like Bravo, Esquire Network, and NBC's news programs (here's a list of 47 of Hulu's possible channels). If Smith's sources are correct, potential buyers will just have to decide whether those channels are worth an extra $10.
The Viacom channels Hulu won't have are "music" channels like MTV, BET, CMT, and VH1, as well as Comedy Central, Spike, and the Nickelodeon channels.