Batman: Return to Arkham' Trailer is Remastered Perfection
Face off against Gotham City's worst criminals once again on July 26.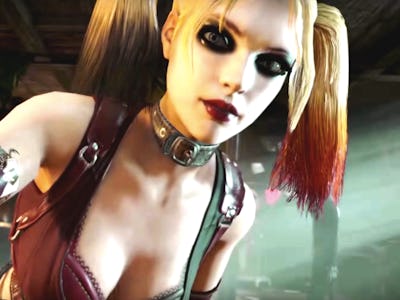 Warner Bros. Interactive
After weeks of rumors and badly contained leaks, Rocksteady released today a trailer for two upgraded versions of two acclaimed Batman video games.
Batman: Arkham Asylum, originally released in 2009, and Batman: Arkham City, which came out in 2011, return in remastered form for the in Batman: Return to Arkham, which will be available on Xbox One and PS4.
The trailer offers a slew of cutscenes and in-game footage with looks of (no duh) Batman and Joker — but there's also Robin, Catwoman, Ra's Al Ghul, Solomon Grundy, Mr. Freeze, and some brawling against thugs.
The collection looks gorgeously renewed. While Arkham Asylum and Arkham Knight aren't that old, they were made for older consoles (Xbox 360 and PS3).
The last few years have been marked by a steady stream of "remastered" collections — mostly cash-grabs that try to hide the game's age with surface-level improvements — but Return to Arkham appears to have undergone a deeper renovation: There's more detail in the corners, its colors look more vibrant, and it looks like it could run at 1080p at 60 fps.
It's worth noting the omission of 2013's Batman: Arkham Origins, a prequel game developed by Warner Bros. Montreal and not by London-based Rocksteady. That game garnered a lukewarm reception and has largely been ignored by Rocksteady, although the villains Black Mask and Deathstroke, introduced in Origins, returned in the DLC for Arkham Knight.
Here's the trailer, released this morning:
Last summer's Batman: Arkham Knight finished the Batman: Arkham series, so it's nice that there's still some life left in this beloved and revolutionary franchise.
Return to Arkham comes out on July 26 for the Xbox One and PlayStation 4. The collection will contain the two games complete with every downloadable content.