PornHub Will Pay You $25,000 If You Can Hack It
After an exciting season of April Fool's Jokes and Breast Cancer Support, the pornography site has opened up its bounty program to all.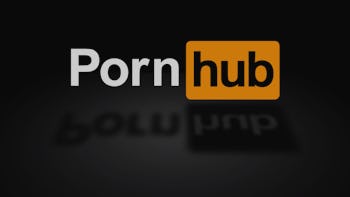 PornHub
Last year, a video began circulating around Facebook tells the tale of a Chicago brewery that has employed a squad of feral cats (all named after the four original Ghostbusters) to take care of their pest problems and protect the wheat that the company's beer is brewed from in the face of a city-wide rat infestation. This precautionary employment is a bit similar to PornHub's bug bounty program, which rewards cunning hackers who finds bugs and problems throughout the site. The system has worked fairly well, and isn't something new when it comes to hacker protection programs — but now, PornHub has opened the previously invite-only platform to the public stage.
Partnered with HackerOne, PornHub's rewards range from a minimum of $50 for small issues and $25,000 for finding a massive problem. HackeOne comes with an impressive roster of happy clientele, including Slack, Dropbox, Uber, GM, and Twitter. The company pairs hackers with problems reported by companies and offers an amount for finding the bug. There are other hoops to jump through outside of simply being the first to discover the bugs, but PornHub's vice president, Corey Price, has high hopes for the program:
"Like other major tech players have been doing as of late, we're tapping some of the most talented security researchers as a proactive and precautionary measure – in addition to our dedicated developer and security teams — to ensure not only the security of our site but that of our users, which is paramount to us."
The announcement follows a fairly busy first quarter for the adult site, which recently announced advancements in virtual reality software and adult videos. The site's other headline-making moments (for better or for worse) this year include its April Fool's Joke and the beginnings of a somewhat misguided, but still helpful breast cancer charity.