Netflix Goes Rogue at the Cannes Film Festival
Amazon's Cannes selection seems like it was a calculated move to separate the old guard versus the new.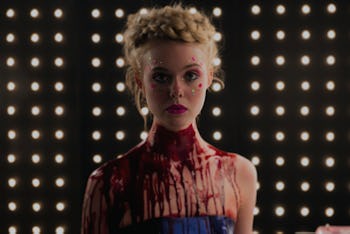 Amazon Studios
Depending on your entertainment preferences, the Cannes Film Festival is either the touchstone of worldwide cinema or a hopelessly snobby week of obscure films enjoyed by people who aren't much fun at parties. It was fascinating for some when the lineup for this year's festival was announced and included a handful of new films from Amazon Studios, the entertainment wing of Amazon's flagship movie streaming platform. It seemed as though the French film snobs were finally embracing new models of film distribution, especially when streaming services like Amazon and Netflix have grown to be able to finance original feature films. We gave the film snobs the benefit of the doubt, but it looks like we were sort of wrong.
The Hollywood Reporter spoke to various players involved with the Cannes Film Festival, as well as people like Ted Hope, head of Amazon's film production, about why the "everything store"'s streaming platform seemed to get preferential treatment at the vaunted film festival this year. Cannes representatives did mention in the interview that the chosen films had a certain merit; the festival included films like Jim Jarmusch's Paterson and Nicolas Winding Refn's The Neon Demon in order to play favorites between the old guard versus the new.
THR highlights the time when Netflix's chief content officer Ted Sarandos was heckled out of Cannes by a particularly stereotypical French journalist after giving a 2015 keynote speech about the future of cinema. "You are destroying the film ecosystem of Europe!" the journo allegedly yelled. That conflict illustrates the way Cannes sees Netflix's model of film distribution as challenging the status quo of the film world, as opposed to the way Cannes believes Amazon is willing to play ball and adhere to tradition.
Amazon's model has always led with regular theatrical distribution first and then exclusive streaming rights for their original films on Amazon Prime Video later, which is perceived by Cannes's head honchos as being more permissible than Netflix's renegade, we-do-what-we-want policy.
"There is no suspicion about [their] love of cinema. They are good for cinema," Cannes director Thierry Fremaux said to THR of Amazon's approach. "Amazon and the people in charge of cinema at Amazon — the people who bought Woody Allen and Nicolas Winding Refn — they are movie buffs," he continued, playing favorites.
Another person quoted in the post, Eddy Duquenne, CEO of Belgium's Kinepolis theater chain, was more unabashed in his preference for European film snobbery. "I think Amazon's slate might actually do better on the Old Continent," he said in the post. "We have a population that's a little bit grayer than the U.S., is less interested in the studio sequels and wants more estrogen and less testosterone in its movies."
Film festivals like Cannes have always been subjective, but it seems as though the decision to overwhelmingly allow Amazon films into the festival over potential Netflix films was a calculated decision to not allow any new ideas into the way people will see new films. Amazon seems to be in a good spot somewhere in the middle, but with the bold moves being made by Netflix everyday it might one day make supposed cinema strongholds like Cannes obsolete.