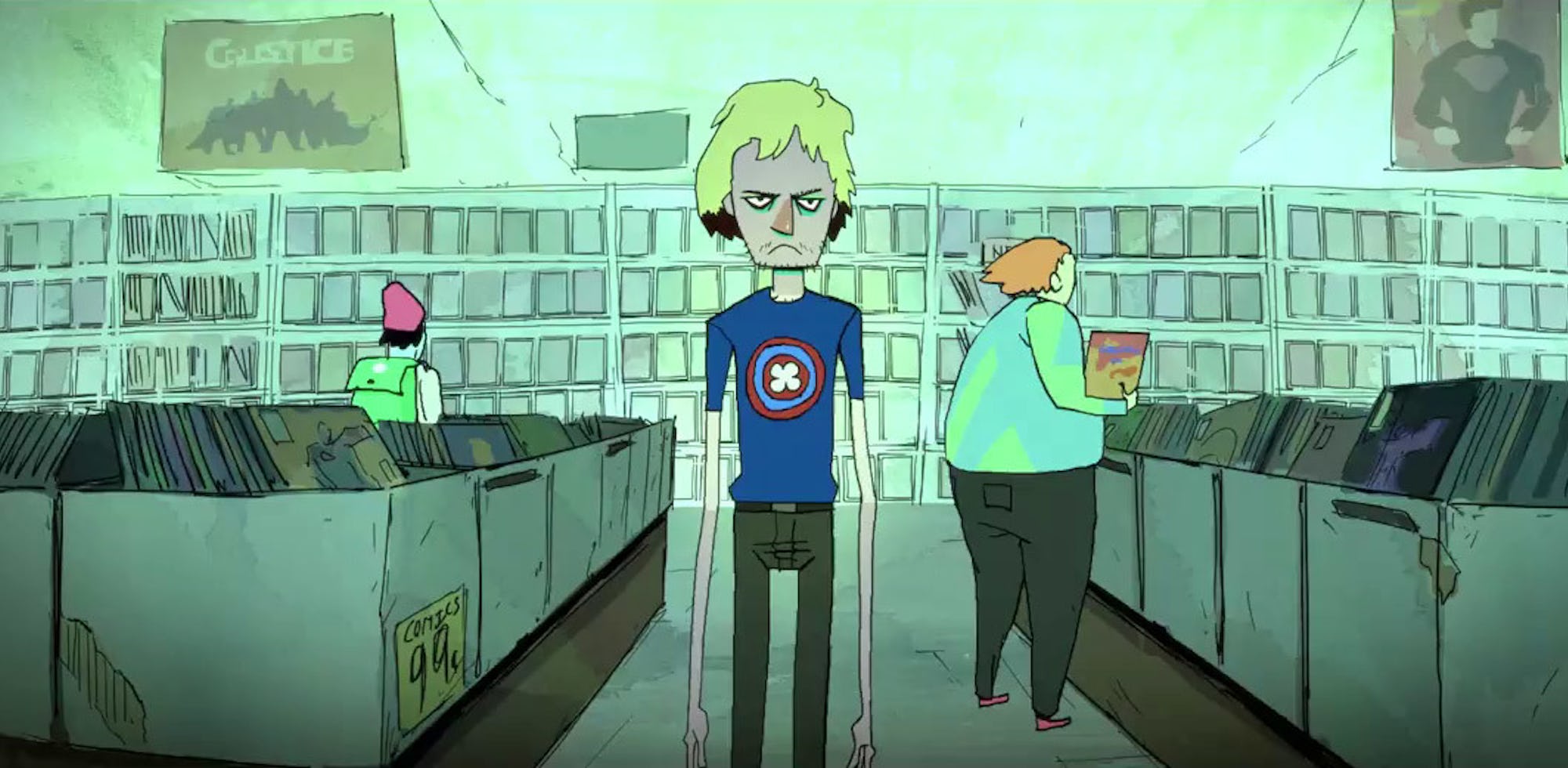 Entertainment
Titmouse Makes All Your Favorite Adult Swim Shows
The animation studio behind "Venture Bros" and "Metalocalypse" tells us how they do it.
The imaginative animators at Titmouse, Inc. have created some of Adult Swim's most spectacular programming: Metalocalypse, Superjail!, The Venture Bros, Black Dynamite and China, IL. Shannon and Chris Prynoski, the couple who oversees the studio, also created the opening to Avatar: The Last Airbender and two animated sequences in Dan Harmon's Community. In 2012, the studio began its first project for Disney XD. Chris told Inverse over the phone that the company was surprisingly liberal with its guidelines.
"Disney is great," Chris said. "I mean, Motorcity is a kids show, so we weren't making anything violent or sexual, but visually they really allowed us to go nuts. Because you can't too far script-wise, by the end of the series Disney was really allowing us to go batty." Titmouse, he said, didn't feel especially constrained at Disney — at least, compared to the work they do for Adult Swim. "We had a character who had nunchucks, and Disney said, 'oh, you can't have that, those are illegal in a lot of places and kids will imitate it.' So, I said, 'what if the character had gun-chucks?' and Disney said, oh yeah, that's fine…"
Challenging the standards and confines of contemporary animation is Titmouse's modus operandi. The Prynoskis are bound by similar interests. While Chris told us he grew up watching "boring stuff" like Scooby Doo!, Shannon says she appreciated how Tom and Jerry "were hurting each other every morning."
Characters in Titmouse's TV pantheon do have a history of hurting each other, but even the studio's most violent program, Superjail!, is typically remembered for its hallucinatory, brightly colored whirlwind sequences, as opposed to its carnage. The series, made especially memorable by David Wain's performance as the Warden, took its viewers through the bodies of prisoners and across Superjail's sweeping hellscape in a stunning intro.
That grand, lightning quick Titmouse-style journey, across plot points and main characters' faces, appears in the China, IL opening sequence as well. There's something theatrical and graceful about both sequences, although Superjail!'s is noticeably gorier.
There are stylistic watermarks on Titmouse projects, like the pairing of sweet characters with dark storylines. Babycakes of China, IL is, in many ways, akin to Metalocalypse's Toki, who shares a precious worldview with Dean Venture. Titmouse's tonally cohesive portfolio comes from the Prynoski's choice to work with creators who jive with them easily. Of the Venture Bros team, Chris said simply that they had known Jackson Publick (Christopher McCulloch) and Doc. Hammer for many years.
"We came up together," Shannon said. "NY animation is kind of a small world that way."
Though Titmouse began in Los Angeles, the studio does have a location in New York City. "There's just a lot more animation in L.A.," Chris says. "Out here, you can pull off just being a storyboarder or a character designer, but in New York, the scene is scrappier. You need to wear a lot of hats and handle more." Shannon agreed with that description of American animation. "Disney and Nick are in New York, but of course, that's a specific audience. There's a culture in New York, and we're trying to help preserve it with our office out there, hiring creatives and allowing them to stay in the city."
"It's changing, globally, of course. A lot more commercial work used to come out of New York, but we're at a point where a kid in his basement can put something together." Titmouse, of course, is not averse to employing independent weirdos. The couple had quite a lot to say about working with Brad Neely, whose animated sketch comedy show, Brad Neely's Harg Nallin' Sclopio Peepio, just launched its first trailer. "Adult Swim sort of hunted us down for Brad," Shannon told Inverse. "They thought we'd work well together."
"Brad did a song for us in Nerdland," Chris added, referencing Titmouse's first feature film, which will premiere at this year's Tribeca Film Festival. "I said, we need this to be catchy, but also annoying, and Brad said, 'that's my sweet spot!'" Chris also assured us that Harg Nallin' was set to be exactly what Neely fanatics are hoping for.
"If you're a fan of his pre-TV work, just imagine that complexity, featuring a lot of the cast of China, IL. In a weird way, it's kind of a spin-off. There are a lot of songs. So many songs."
Shannon added, "Brad created 600 new characters for this show. Every episode is packed with sketches, little gags and animated things that don't make any sense, and that's why they're amazing."
Neely's work has always been enthusiastic and silly, so China, IL and Harg Nallin' suited the rest of Titmouse's series. The company is overrun with new projects, though the Prynoskis told us they weren't quite able to describe many of them yet.
"We're getting into virtual reality, making art for these amazing projects," Chris says. When asked how they felt about Adult Swim's recent PR stunt, live-streaming a fax machine to which rabid fans kept sending requests for more Metalocalypse, the Prynoskis seemed pleased. "That's come up a ton," Chris said. "Hey, if Adult Swim wants to make more, we'll make more."