Here are All the New Characters in 'Doctor Strange', 'Guardians of the Galaxy', 'Spider-Man', and More
Who will be appearing when and where in Marvel Phase 3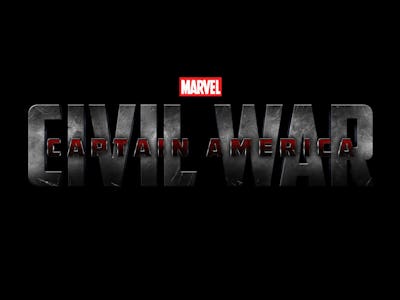 Marvel Studios
Captain America: Civil War will officially launch Phase 3 of the Marvel Cinematic Universe. Since that film is only a month away, all the key players have been announced, and Team Iron Man and Team Captain America roster established. With that said, there are still 10 films left in Phase 3. Here is a quick rundown of all the new characters that will be introduced in the coming years.
Doctor Strange (2016)
Doctor Stephen Strange - Benedict Cumberbatch
With Joaquin Phoenix dropping out at the last minute, Marvel turned to internet favorite Benedict Cumberbatch to fill-in as the sorcerer supreme. An arrogant, world-famous surgeon, Strange's life changes when a car accident leaves his hands irreparably shattered. It takes becoming a magic student under the Ancient One to give his life purpose again.
Baron Karl Mordo - Chiwetel Ejiofor
A former student of the Ancient One, Mordo studies alongside Strange until, in the comics, he betrays the Ancient One and attempts to murder him. He is stopped by Strange and in the process the two become mortal enemies. The film looks to divert away from some of the comic elements by not making Mordo "completely" villainous. How this affects the film's narrative is still unclear, perhaps opening up Mordo to be more than just a one-off villain.
The Ancient One - Tilda Swinton
A foreign mystic who becomes Strange's mentor. The Ancient One retains a ceremonial title of "Sorcerer Supreme" a title that Strange will eventually inherit from the Ancient One. The character in the comics is actually a Tibetan man, making Swinton's casting a bit of a surprise. Swinton maintains that she will play the character very androgynous, though there is some controversy surrounding the character's race.
Guardians of the Galaxy Vol. 2 (2017)
Mantis - Pom Klementieff
Mantis is a character with a really strange fictional biography, and a really strange comic history. Born to a German father and Vietnamese mother, Mantis was raised by alien priests in Vietnam to become the celestial Madonna. Her duty was to bear a son who would become the Celestial Messiah. She has appeared in Marvel, DC, as well as Image comics under different names. It is uncertain how much of her storyline will be used in upcoming film. She does know martial arts so at the very least that will probably make it in there.
Quill's Dad - Kurt Russell
If rumors are true, and Russell does play Star-Lord's father in the upcoming film, then he will be J'son of Spartax, emperor of the Spartoi Empire. J'son is the leader of a multi-planetary spanning empire, and his major plotlines all typically involve trying to get his son to accept his place as heir to his throne. His existence was teased much throughout the first film, with Yondu implying the man was unpleasant. How confrontational this version of Quill's father will be to his son's renegade antics is left to be seen.
Spider-Man (2017)
Peter Parker, Spider-Man - Tom Holland
Tom Holland will reprise the role of Spider-Man after debuting next month in Captain America: Civil War. The writers of the film reaffirm that the movie will be set in the early parts of Spider-Man's crime-fighting career, but after all of his origin story narrative occurs. He looks to be an established hero in Civil War so it remains to be seen when his solo film will take place.
Thor: Ragnarok (2017)
Hela - Cate Blanchett
Hela is the goddess of, where else? Hel (and Niffleheim), the Nordic/Asgardian variation of the Underworld. She will of course attempt to take over Asgard either by killing Odin or Thor at various times in the comics. Her status as a Goddess of death however prevents her character's demise many times as she is crucial for the natural balance in life.
???? - Tessa Thompson
As reported on this website earlier, Tessa Thompson joins Thor: Ragnarok in an undisclosed role. All that is known is that she will be Thor's love interest as well as a future superhero in upcoming Marvel films. That said, there is a likely chance she will play an Asgardian, possibly Valkyrie.
Black Panther (2018)
T'Challa, Black Panther - Chadwick Boseman
Like Holland's Peter Parker, T'Challa will be making his big screen debut in Civil War. Played by Chadwick Boseman, T'Challa is the ruler of the fictional country of Wakanda, the most scientifically advanced nation in the world. As ruler, he has inherited the mantle of Black Panther, and serves as protector of his land. Wakanda was briefly mentioned in Avengers: Age of Ultron and as such it looks as though T'Challa will be ensuring his nation's security in the wake of the Avengers' destructive tendencies.
Ulysses Klaw - Andy Serkis
Klaw already appeared in Age of Ultron as a South African black market merchant. He loses his hand to Ultron thereby setting up his comic iteration as a villain with a mechanical arm, hence why he goes by the name "Klaw". While not confirmed for Black Panther, he is the Wakanda ruler's primary enemy and has already been teased to have caused havoc in the nation prior to the events of Age of Ultron.
Avengers: Infinity War Pt. 1 & 2 (2018, 2019)
Thanos - Josh Brolin
Thanos is the big villain that has been set up all the way back since the first Avengers movie in 2012. Six years later and he will finally make his appearance as the owner of the Infinity Gauntlet, a weapon that contains all the reality warping powers of the six infinity gems, a recurring McGuffin throughout the various films. With the Infinity Gauntlet, Thanos achieves his goal of becoming a god over the universe before the Avengers stop him.
Peter Quill, Star-Lord - Chris Pratt
It's been confirmed that Chris Pratt's Star-Lord will appear in the Infinity War films. Whether this means the rest of the Guardians will join him is unclear, but with the casting confirmed, we can speculate that Thanos' plan to become god over the whole universe will indeed get its proper scale considering Star-Lord is basically living in a separate galaxy at this time.
Ant-Man and the Wasp (2018)
Scott Lang, Ant-Man - Paul Rudd
Paul Rudd will reprise his role as Ant-Man after also appearing in next month's Civil War. Story details are sparse, but he now shares a billing with his Ant-Man co-star…
Hope Van Dyne, The Wasp - Evangeline Lilly
Many fans were left disappointed when Evangeline Lilly went all of Ant-Man without wearing the Wasp suit. It especially hurt when the film's credit teaser basically showed off the suit as ready for action. Not so much this time as Lilly's Hope van Dyne, daughter of the original Ant-Man, Hank Pym and his wife Janet van Dyne, the original Wasp, will co-star in the upcoming film.
Captain Marvel (2019)
Carol Danvers - ????
We are told that we will have a confirmed casting for Carol Danvers aka Captain Marvel by the end of this summer. Emily Blunt and Charlize Theron are popular fan casting, but at this point it could literally be anyone.
Inhumans (????)
The Inhumans film has been delayed past its original 2019 release date. No information has been given about why other than the fact that Marvel is currently pushing forward many of its projects, including the Spider-Man film.