Creed Actress Tessa Thompson Joins 'Thor: Ragnarok'
Tessa Thompson, acclaimed actress in 'Creed' and 'Dear White People', will be joining Marvel's newest Thor film.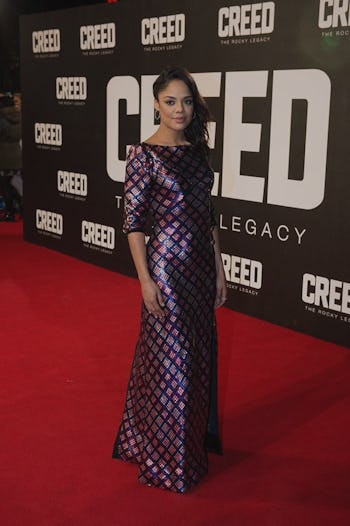 Thor: Ragnarok just announced a major new actor when they announced today that Tessa Thompson (Creed, Dear White People) will be joining Chris Hemsworth in Thor: Ragnarok.
Deadline reports that Thompson joins the third Thor installment as a new hero and Hemsworth's love interest, replacing Natalie Portman's Jane Foster. Portman is reportedly not reprising her role.
While Thompson's role has yet to be revealed, sources are saying that her "superhero" character will also likely appear in other Marvel films. That opens up the speculation pool for the character Thompson might be playing.
Since we know she will be Thor's love interest and a potential superhero, the most exciting role could be Valkyrie. Playing Brunnhilde in the upcoming film would satisfy both the conditions of being a popular hero as well as a popular love interest for Thor. Also, having Thompson portray the typically blonde-haired, blue-eyed Valkyrie would be an exciting bit of casting in an Asgard that has seen a welcome bit of diversity enter its ranks.
Thor: Ragnarok will be directed by Taika Waititi (What We Do in the Shadows) and will release in theaters November 2017.