'John Wick 2' Now Has A Plot Synopsis and It's Fucking Lit, Dude
New details have emerged from the sequel to the standout assassin flick.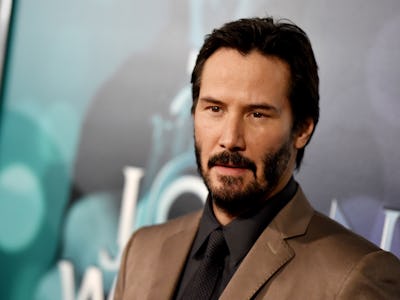 New details have emerged about the plot of John Wick 2, a film that promises to be sweet. Via Collider:
Keanu Reeves returns in the sequel to the 2014 hit as legendary hitman John Wick who is forced to back out of retirement by a former associate plotting to seize control of a shadowy international assassins' guild. Bound by a blood oath to help him, John travels to Rome where he squares off against some of the world's deadliest killers. Lionsgate's "John Wick: Chapter 2" arriving in theaters on February 10, 2017.
Barring some kind of April Fool's prank fuckboi-ism, the setting relocation sounds promising. Like, it's very clear that John Wick and associates will be smashing the hell out of Roman antiquities, and I think people from all walks of life can get down with that. There's no DN — Dog News — in this synopsis, but those set photos do reveal a pitbull, likely the grown pit bull puppy he picked up at the conclusion of Wick 1, so we're not out of the woods in terms of dog murder necessarily.
Common, Ruby Rose, Laurence Fishburne — as well as returning characters played by John Leguizamo, Lance Reddick, and Bridget Moynahan — will star alongside Reeves in the forthcoming film. It's directed by Chad Stahelski and it's out February 10.