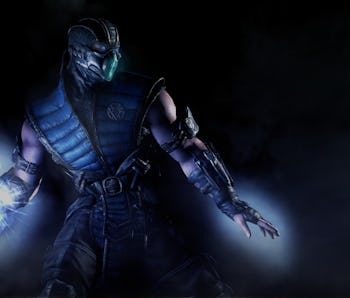 Gaming
'The Division,' 'Destiny' and Other Cross-Network Games We Want to See
From 'FIFA' to 'The Division,' these games with big communities deserve to only get bigger.
Mortal Kombat
Just like that time in the 90s when Marvel and DC Comics had a crossover, so too will Xbox gamers as Microsoft opens the doors to rival consoles. Cross network play on Xbox was announced several weeks ago at the 2016 Game Developers Conference in San Francisco, and it will be left up to developers who release games under ID@Xbox, Microsoft's indie game publishing label.
While Sony and Nintendo weren't mentioned by name, they were implied. And although Microsoft is only doing these with indie games, perhaps one day a major, triple-A FPS will let gamers finally unite to shoot one another. One day.
Though it's too far gone for the games mentioned below to open up cross-network play, it wouldn't hurt in the slightest if they did.
Tom Clancy's The Division
An apocalyptic third-person shooter where no one trusts each other? Uh, yes please. This game was made for online play and deserves many platforms.
The FIFA series
Soccer is the world's favorite sport, so it should only be appropriate that gamers of all consoles are able to compete.
Mortal Kombat X
No one goes to arcades anymore (sadly) so that "Anytime, anywhere!" challenge is lost on a generation. But cross-network play for Mortal Kombat and other fighting games could in part revive those yesteryears spent with pockets full of quarters.
Destiny
The hybrid MMO/shooter is practically begging for cross-network play. Bungie wanted the game to breed a community, but it's hard when your community is divided right down the middle.
Worms: Battleground
It's awesome when you want to play a game, but get loaded with your buddies at the same time. Requires a hefty dose of strategy (unlike a lot of online MP) and it's endlessly entertaining with it's stupid graphics and excellent explosions.
Grand Theft Auto: Online
Like Destiny, an open-world sandbox world like GTA is begging for cross-network play. It just makes sense.
Castle Crashers
Though Castle Crashers Remastered is only on Xbox One, there's a significant demand for it on PlayStation 4. Would be a great opportunity for the cult classic multiplayer game to go cross-network and let your buddies on different consoles join the fun.
The Crew
It's only been a few months since Ubisoft added The Crew: Wild Run expansion DLC, meaning there's still people playing it! Against lukewarm reception, The Crew has managed to keep up an engaged fandom and cross-network play could only benefit its community.
Star Wars Battlefront
Battlefront didn't quite become the definitive Star Wars game the world hoped for, but like most shooters cross-network play only makes sense.