How to Improve Your Long-Term Relationship With the Help of Recreational Drugs
It's not for everyone, but medicating with your partner may mature the relationship.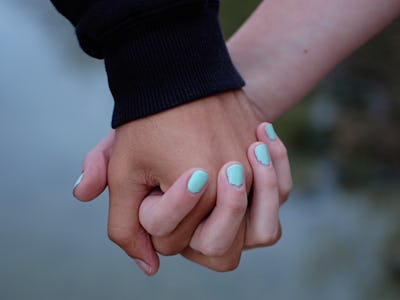 Flickr/Kristine Leuze
The honeymoon phase of a relationship is an important one. Lots of sex, late night shares about adversity, and the general inability to leave your partner's side are pretty clear indicators that you're in this phase. It's so compelling and magical that it seems like there's no way it could ever fade. But, anyone who's been in a long-term relationship knows that's not the case. Relationships require a lot of work once the initial allure has faded, but that signifies another phase in a relationship: perhaps an even more important one. It's easy to fall in love, hence the word "falling" — it doesn't require any active effort, but rather, a willingness to let oneself go. That can be difficult, of course, but the real test of a relationship is in the maintenance.
In my own experience, maintaining a long-term relationship isn't about getting back to that honeymoon phase, but moving the relationship forward. Here, sex and outward affection don't necessarily mirror the relationship's success. Not all couples should follow the same trajectory, but the maturation of a relationship should come with heightened senses of trust. The unspoken connection grows stronger and the need to prove it gets weaker. So how do you move onto that next phase? Well, experimenting with recreational drugs with your partner might do the trick.
In a healthy relationship, neither person needs the other — but each should be able to count on the other for emotional support. In long-term relationships —and especially long-distance relationships — that sense of emotional support can be harder to feel in.
Inverse spoke with an anonymous source about the experience of going to Joshua Tree National Park in California and taking acid with her boyfriend, who she's been dating long-distance for four years. The point in an acid trip when nightfall looms can be particularly stressful and she felt this anxiety — since it was her first time on acid. But that's where the most beautiful part of the trip came: her boyfriend sat with her and helped her relax, providing words of consolation and sweet massages. His emotional support in that one moment was representative of something bigger, though. The source explains, "His support of me during the scary part of my trip restored that part of our relationship that had been lacking a little bit." Talk about seeing things in a different light.
Psychedelics may give couples an alternate lens through which to evaluate their relationship. But uppers can also yield that same sense of clarity — albeit in a different way. Another source credits late-night cocaine use for saving his long-term relationship, as counterintuitive as that may sound. "As two people who pride themselves on communication and openness, we realized that there are just certain elements that were annoyingly difficult to for us to have conversations around," he notes.
In a relationship, we never want to make our problems our partner's problems, but we do want to feel comfortable enough to voice them. After a few coked-up nights that spurred on surprising progress in their relationship, the two realized that setting aside one Saturday to stay awake all night, do coke, and voice absolutely every thought they normally would keep hidden became their "homegrown version of couples therapy." He says it has helped them to overcome problems that plagued their relationship for weeks on end, solved by a single rambling night. "If you can cancel out dumb bullshit — relationship jam-ups — with dumb bullshit — drugs — then it seems like a win," he says.
Sex can be a fairly accurate gauge of a relationship's overall health, so it may pay off to try and spice things up in the bedroom with recreational drugs. Several of the sources Inverse spoke to experimented with MDMA or ecstasy with their partners in the hopes of having sex that would be so sublime it would save their relationship. Sometimes it truly worked. You've probably heard before that having sex on MDMA isn't a good idea because it will never feel as good again, but a few sources beg to differ. On taking molly with her girlfriend at a gay pride celebration, one source says, "We danced and made out till the next day: We both really enjoyed the experience and I felt more comfortable taking something when I knew that I had a safety net in case something went wrong." Rather than touting the extreme sense of euphoria one experiences while rolling, this particular source found comfort in the safety provided by her partner during a not-so-safe activity.
Be wary, though. It's not like taking drugs with your partner is a surefire way to make things better: some people just don't react well to drugs. Even people who have plenty of experience with drugs aren't impervious to a bad trip. Another source who has quite a bit experience with recreational drugs noted that when she and her boyfriend of several years would take designer drugs like 2C-B, "Sometimes it was really our-souls-are-melting-and-the-universe-is-our-love bullshit that people in love do drugs together for." Then, she adds, "And sometimes it was absolutely terrifying." She went on to detail a particular sexual encounter they had that was totally ruined by where their minds went on drugs. "I got super freaked out by how many arms it felt like we had during sex and felt like creepy demons or some shit were in the room with us, " she says. "He got insecure that I was obviously shaken and we ended up stopping so that we could both cry hysterically." A negative trip coupled with a drug-induced, heightened sense of awareness can bear disturbing results.
Taking recreational drugs with your partner should be a carefully planned out move. If you don't normally react well to tripping on acid, you probably won't even if your partner is there right next to you. It takes knowing yourself and your own limits to have an eye-opening recreational drug experience with your mate. Taking drugs is not the answer, but it could be one.