Chinese Pop Star Li Yifeng Pitches 'Batman V Superman,' Which Hollywood Prays Works
As the Chinese market swells, Hollywood has adopted the practice of hiring fan ambassadors to stir up social media.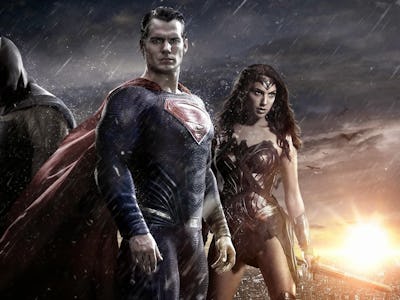 forbes.com
As the international release date for Batman v Superman: Dawn of Justice approaches, the film's stars are working overtime to promote the film (and maybe drown out some early reviews). When Zack Snyder, Henry Cavill, and Ben Affleck visited Beijing to promote the superhero clash, they weren't the biggest stars on the press tour. That honor belonged to Chinese superstar Li Yifeng, one of the country's favorite actors, singers, and models.
Yifeng was appointed as an ambassador to the film on March 16. Ever since, he's been talking up the new movie on his Weibo account to leverage his nearly-30-million followers and put asses in the movie theater seats. Yifeng is one of Hollywood's newest tactic for summoning business in the world's second largest movie market.
Looking to connect with Chinese audiences that have proven eager for home-grown stars, the studios hire local celebrities with big social media followings to promote products in the normal course of their day. Outside Hollywood, this method has been applied countless times as foreign companies are entering the Chinese marketplace. Chinese star Fan Bingbing, who has more than 40 million social-media followers, has been one of the world's most prominent fan ambassadors for years. Fan Bingbing appeared in a brief snippet of Iron Man 3, and as the portal-throwing lady from Days of Future Past:
Though brand ambassadors are nothing new in China, they're relatively novel in the Hollywood marketing machine. Only recently has Hollywood realized the power of Chinese social media in launching a film's success. When Furious 7 briefly nabbed the honor of top grossing film in Chinese history, it was repeatedly noted that the film's success was accompanied by serious social media buzz.
When it comes to breaking into China, Hollywood needs all the help it can get. China's well known yearly 34-film limit on foreign films adds an extra layer of difficulty when it comes to promoting new movies, as Chinese audience awareness tends to be lower (obviously) when it comes to foreign IPs.
Take, for example, last year's Star Wars: The Force Awakens which — if you can believe it — entered its opening weekend in China fighting an uphill battle. The original run of the Star Wars series wasn't actually screened in Chinese theaters until last year. And even then, it was no hit. The result was a powerhouse franchise without any steam.
So Lu Han was asked to raise awareness for The Force Awakens. Han — who boasts nearly 11 million social-media followers — is often called China's answer to Justin Bieber. The former boy-band star worked double time on the Star Wars promotion trail, even releasing a music video called, "The Inner Force."
Unfortunately, some Chinese Star Wars fans were less than thrilled with Lu Han and the whole plan backfired as The Force Awakens opened to mediocre returns in China. Hey, it's a learning process. Hopefully, Han is doing better as the ambassador for Kung Fu Panda 3.
Don't expect the fan ambassador trend to disappear any time soon. China's film quota is up for debate once more in 2017, which may mean an opportunity for Hollywood to gain a larger foothold in the market; however, the last time the quota was raised, in 2012, it jumped from 20 to 34 imported films.
In other words, even though U.S. films may have a wider door to walk through in the coming years, it still won't be the flood of culture they'd need to ditch those celebrities when it comes to marketing their films.