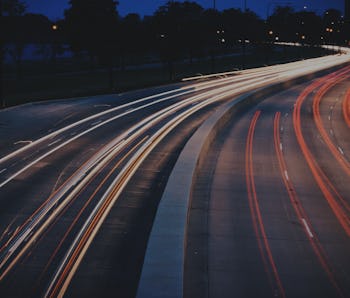 Science
'Smart City Challenge': How 7 Cities Want to Use Tech to Fix Traffic Jams
There's a $50 million prize at stake.
Caleb George
When the U.S. Department of Transportation announced the Smart City Challenge in December, 78 mid-sized cities entered the contest, pushing them to integrate technology into their transportation services. On Saturday at South By Southwest in Austin, seven city finalists were announced in the competition for a $50 million prize — two more than originally expected.
"The level of excitement and energy the Smart City Challenge has created around the country far exceeded our expectations," U.S. Transportation Secretary Anthony Foxx said.
Foxx also revealed a new Smart City Challenge partnership with Amazon Web Services, the secure cloud platform, which will assist the finalists with system architecture and provide $1 million in cloud service credits to the winner.
The DOT came up with the Smart City Challenge to bolster connected transportation technology that reduces or eliminates crashes. That would entail technologies that allow vehicles to communicate with each other, and with their surroundings — think sensors and wireless transmitters. The department will contribute $40 million to execute the winning city's system, while $10 million will come from Vulcan, the wide-ranging company started by Microsoft co-founder Paul Allen, which looks for proposals that present carbon-based fuel reduction solutions.
On top of all the money for development, the Smart City winner will also get driver assistance safety technology for municipal buses from Mobileye and wireless technology that allows cars to exchange data from NXP Semiconductors and Cohda Wireless.
All of the finalists receive a $100,000 stipend to develop their plans. The winner won't be announced until June, but here are the seven cities and some of the plans that may appear in the final pitches:
Austin, Texas
The Texas capital is working on several projects including improving self-driving cars, increasing road sensors, and shifting the traffic-monitoring protocol from city-wide to regional surveys — to more effectively reroute traffic if there's a collision.
Columbus, Ohio
The mayor of Columbus, Andrew Ginther, said that the proposal will consist of "a multi-modal method of moving people between their jobs, their homes, and recreation using innovative technologies developed by partnerships with some of the best talents in the industry — that just happens to be right here in Columbus." The city is also looking to expand its Smart Grid project to support an electric vehicle charging infrastructure.
Denver, Colorado
Denver's application highlights three main transportation projects: smartphone applications and kiosks for on-demand mobility information, a system that can support more electric vehicles, and automated, connected vehicle hot spots. The city has already partnered with Xerox, Panasonic, the National Renewable Energy Laboratory, and the Rocky Mountain Institute.
Kansas City, Missouri
Mayor Sly James said that Kansas City already has the foundation to support a smart, interconnected city: "We have more fiber laid than any place in the country," he told Startland News. "We've got Google Fiber and that should really help us with our plan."
Kansas City's innovation officer hopes to get several projects jumpstarted with the Smart City Challenge funds, including a new rapid bus line and regulations and infrastructure for autonomous vehicles.
Pittsburgh, Pennsylvania
The city of Pittsburgh had the help of Carnegie Mellon University, the University of Pittsburgh, and the Port Authority to build its application, which focuses on existing projects. The city was already developing an adaptive transportation system that would test Smart Spines, technology that uses sensor information and controls. Smart Spines would collect data on all the major city transportation hubs to make safety assessments and devise future transportation options for underserved neighborhoods.
Portland, Oregon
With its grant money, Portland is hoping to to fund its Ubiquitous Mobility for Portland project. It calls for an intelligent, sensor-based infrastructure, vehicle diagnostic and personal devices, and open-source mobility data to essentially connect individual citizens, government agencies, and businesses. With improved connectivity between all entities, the technology can manage the transportation system safely.
San Francisco, California
San Francisco has been long in the process of using shared mobility, public transit, and connected automated vehicle technology to reduce the city's congestion problems and free up parking and street space. City officials hope win the Smart City Challenge to fix these traffic issues. The San Francisco Municipal Transportation Agency formed a technology team to develop its application, which includes the Community Mobility Challenge initiative. The new program will testtransportation technologies and shared mobility services in different neighborhoods around the city.