You Can Officially Start Tearing People Apart on Peeple
The founders of Peeple say its purpose is to spread "kindness and accolades." It has other uses.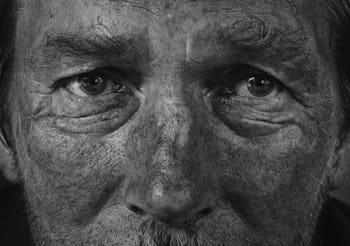 Anne Worner/Flickr
Like the Chinese government, best friends Julia Cordray and Nicole McCullough envision a world where character is a "new form of currency."
The manifestation of this dream is Peeple, an app that debuted Monday after backlash that arrived swiftly in September after the announcement of its existence. Almost immediately, it became known as the "terrifying Yelp for people." It's now available for download in North America and it's kind of fun — if you're into emotional pain and mind games.
After what Cordray describes as "misrepresentation by media" occurred, Peeple went through some major overhauls and rebranding before its debut Monday. The original iteration allowed users to give other people star ratings and reviews without their consent, whereas the current version gives you the option of making the reviews people write about you public. Well, sort of: In April a paid subscription will allow people access to the reviews other individuals want to keep hush-hush.
The marketing push has stressed two words: "kindness" and "accolades." This is clearly an attempt to curb the natural reaction, which might skew closer to, "This is going to get ugly." The sell is interesting because it's mindbogglingly optimistic — not about technology, but about who people actually are. If the app is about both accolades and the attempt to learn more about people and "find out who they really are," the assumption implied is that most people are probably ultimately good.
In a promo video begging for a Saturday Night Live parody, Peeple encourages you to use the app to check out doctors, teachers, babysitters, dog-walkers, cleaners, subcontractors, landlords, tenants, bosses, employees, and neighbors, to find out what's right about them.
"You may want to look up that new guy you just met online or that girl who wants to be your roommate," the narrator in the YouTube ad for the app coos. "It's awesome for when you're traveling, at a bar, or out networking."
You also must agree that Peeple and all the humans involved with Peeple are not liable for any damages and loss of opportunities, reputation, or jobs that may come with the territory of using the app. If somehow Peeple is found liable for your pain, you can't get more than $100 for your losses, according to its terms of service.
"If Peeple or any of its directors, officers, owners, employees or affiliates are found liable for any loss or damage that arises out of or in in any way connected with your use of the application or the services, or in relation to the content, then such liability will in no event exceed one-hundred [Canadian] dollars," read the terms from the Calgary, Alberta-based company. (That's about $74.75 American, by the way.)
"The desire of Peeple is to provide a safe place for you to manage your online reputation while making better decisions about the people around you," reads those terms. "You acknowledge that Peeple makes and has made no representations as to the accuracy, integrity, quality or appropriateness of any Content published on the Application or through the Services, nor does Peeple have any obligation to review, screen, monitor or approve any Content."
"Content" = your dirty laundry.
The recommendations are, to be expected, very Yelp. You write a blurb and other people can agree with your blurb or share it. Unlike Yelp, you can also send that person a private message — a convenient plug-in once everyone actually starts using Peeple in bars and the world ends. With each Peeple connection, you're prompted to choose an icon of face with glasses, your chance to say whether your relationship with that person is positive, neutral, or negative.
Even if you choose the negative reaction, your review is a "recommendation."
As a spanking new app, not many people seem to be using in it in the New York City area who aren't working in media — Gizmodo, BuzzFeed, and PC Mag writers can be found scrolling through the Peeple ether. There are also still some bugs when it comes to image and profile loading.
What Peeple's founders may not have anticipated when they rolled out their I-swear-we're-nice-people makeover, was that a site built on positive reinforcement could actually make for a better society. Studies demonstrate that positive feedback increases goal commitment and achievement more so than negative feedback. Positive feedback increases people's confidence while negative feedback undermines it. In the world of Peeple, the better way to review your babysitter is to say exactly what he or she did right.
Even Dr. Phil is incredulous of Peeple: on an October episode featuring co-founder Julia Cordray, the good doctor asks Cordray how was it that no one ever brought up the fact that this app is ripe for cyberbullying.
"No, that was never anybody's concern," Cordray said then. "So you have to imagine how surprised all of us were. We never would intend harm with a product or app. That's just not who we are. I didn't really anticipate this negative attention."
To which Dr. Phil replies, "You can't possibly be that naïve."
To sum: Download Peeple at your own risk. If you have it to LOL with your friends, great; if you actually intend to use it as designed, hopefully you have some moral compass. If not, see you in small claims court in Calgary.