'Silent Hills' Lives On in Fan Film
The 'P.T.' demo may be forever removed but you can still live the terror here!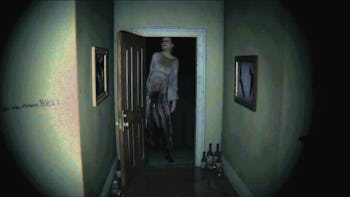 Last year, Konami released a trailer for a new game called Silent Hills, which would be the latest entry in the Silent Hill franchise. After a disappointing couple of outings, this would be a reboot that paired Hideo Kojima of (Metal Gear Solid) and horror director icon Guillermo del Toro (Crimson Peak) on an experimental nightmare, set to feature actor Norman Reedus of The Walking Dead in the lead role.
The reveal was made via a demo in the PlayStation store for a game called P.T. that never revealed itself to be a Silent Hills demo until the final moments. The game itself is a repeating cycle of events within a small contained environment that plays with expectations and unrelenting sound design to create an immersive, upsetting short burst of art horror.
Unfortunately, Silent Hills was cancelled, and then the demo for P.T. was also removed from the store — even for PlayStation Live users who technically "owned" the demo. Now, it is an unplayable game unless you were one of the lucky people to have downloaded it during its brief run, making it a cult vaporware title that not enough gamers will get to experience.
To expose this to a wider audience, a group of Michigan-based filmmakers have recreated a non-interactive version of the demo in the form of a short fan film. If you feel like you're ready, we'd suggest turning off the lights and putting in headphones to give this the full experience.
It's a pretty dead-on re-creation, especially when compared with what footage exists elsewhere.
There've also been rumors circulating that Kojima and Reedus may pair back up for a new project, but del Toro is almost certainly out of the loop. This is the third or fourth major gaming project to be carried by his name that never saw the light of day.
Hold up this new fan film against this edit from the original P.T. demo below.
Upsettingly, some of the best demo footage comes from everyone's least favorite Internet Scream Man, so I'll leave you with some PewDiePie.