Hideo Kojima Starts YouTube Channel HideoTube, and It's Off to a Great Start
See what the 'Metal Gear Solid' creator thinks of the Robert De Niro and Anne Hathaway rom-com 'The Intern.'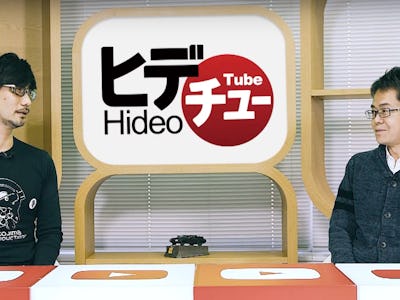 After a very nasty, very public break up with Japanese game publisher Konami, auteur and Metal Gear Solid creator Hideo Kojima has a fresh start through his brand new venture Kojima Productions. The company is in a partnership with Sony to produce an original IP exclusive to the PlayStation 4, which Sony naturally hopes turns into a franchise.
That's happening behind the scenes. In front of cameras, something else is going on and it's as absurd as it is great. Kojima Productions' YouTube channel, which is expected to upload trailers and gameplay videos, will also function as a platform for Kojima to just be himself and have fun.
The first video has Kojima and Kenji Yano (writer for the Metal Gear Solid novelizations) talking about their favorite movies of 2015. It sounds boring, until they list the actual movies.
M. Night Shyamalan's The Visit, Kevin Smith's Tusk, and even the The Intern starring Robert De Niro and Anne Hathaway are cited among their favorite flicks. The Visit and Tusk are dark movies for different reasons, but both aren't what you'd expect the creator of Metal Gear Solid to enjoy.
But Journey to the Shore, a sentimental romantic drama, and The Intern? I'm not mocking Kojima; I think it's rad Kojima is down with Nancy Meyers. She probably influenced Metal Gear Solid's oddly sentimental moments.
Kojima also expresses his admiration for movies like Straight Outta Compton and Whiplash, and both cement Mad Max: Fury Road as number one.
While the two go back and forth with differing opinions and other movies, their tête-à-tête is civil and quiet, compared to something like At the Movies. Hopefully, they'll do this next year. I wonder what Kojima will think of Deadpool or The Revenant.