Guillermo del Toro Is Developing a 'Scary Stories to Tell in the Dark' Film
Del Toro will make the film of the youth favorite book series.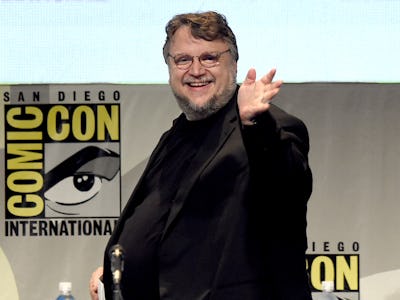 Getty Images
Guillermo del Toro just announced on Twitter that he has begun development on his adaptation of Scary Stories to Tell in the Dark, an infamous children's book series from the '80s and early '90s by Alvin Schwartz. The Pan's Labyrinth director is known for coloring storylines that would most likely appeal to kids with dark, eerie elements, creating films that appeal to children, adults, and everyone in between.
Based on del Toro's previous projects, it makes sense that he has chosen Scary Stories to Tell in the Dark for his next film endeavor. Recently, Schwartz told Inverse: "In all my books what I'm doing basically is presenting adult material in a way that children can understand." Based on this quote from the author, and considering del Toro's previous films that usually espouse a similar mixture of material for children and adults, you can see why he chose to take on this particular project.
Beautiful as this selfie is, it would be even better if it were being taken from the set of Pacific Rim 2. But this is a fine consolation.