With 'Silent Hills' Dead, Guillermo del Toro May Never Do Games Again
The filmmaker laments his latest casualty.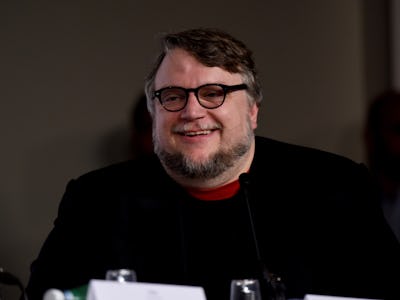 Filmmaker Guillermo del Toro was one of the lead directors of Silent Hills before the game was cancelled by publisher Konami, and his feelings on video games have soured.
"Well, you know, I've tried twice and I don't know if I'll ever come back to the form," del Toro said in an interview with IGN. "In one instance, the company went down, and in the second, the completely unexpected happened, which was Kojima and Konami separating. It's kind of left me reeling."
Silent Hills was a victim of co-director Hideo Kojima's unceremonious exile from Konami, for whom he developed games since the '80s. Hair metal bands and slap bracelets were fads when Kojima was coding for Konami, which makes his departure after all these years as confusing as our once-fascination with said music and wristwear.
The first game del Toro alludes to was Insane, another horror title he was directing that was to be published by THQ until that company went bankrupt in 2012.
Gamers fell in love with Silent Hills after the deathly terrifying playable trailer (titled P.T.) was uploaded to the PlayStation Network in August 2014. Players assumed control of an unnamed protagonist portrayed by Norman Reedus (The Walking Dead), which was the cherry on top of the Silent Hills horror sundae. P.T. was praised for its eerie, unsettling atmosphere, resulting in top end-of-the-year awards for what was basically a game demo. If the demo was that epic, everyone reckoned, the full game would be a brain-melter of Biblical proportions.
Then it was canceled, proving life is unfair and you should never look forward to anything.
"The collaboration between Kojima and myself, the meetings, and the friendship that was developing was beautiful," said del Toro. "We had an agreement on where to go. We had an agreement on how we were going to push the new platforms. We were having a blast."
Now no one is having a blast and there is nothing anybody can do about it.