Twitch Lists 'Destiny,' 'World of Warcraft' Among Its Most Watched Games of 2015
There are some surprises, too.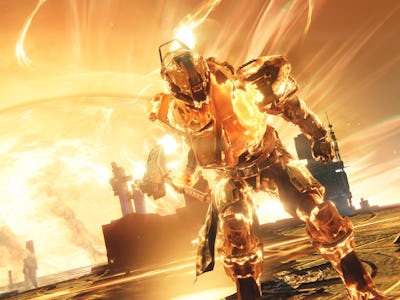 Activision
In its retrospective on 2015, popular video game portal Twitch listed the top 10 games its users watched throughout the year. Two of the site's top 10, Bungie's Destiny and FIFA 15 are new to the list since the site's retrospective in 2014. While the Destiny community is currently in a lethargy, the game can at least claim to being the seventh most watched game on the world's most popular video game streaming site.
What might be surprising is the attraction the long-running World of Warcraft still has in online gaming. Though WoW still has something like five million subscribers, the game's heyday is far behind it. But given its number nine spot on Twitch's list, hardcore fans appear to still check in on the game.
Here are the 10 games below, ranked from highest viewership to lowest, relatively speaking:
1. League of Legends
2. Counter Strike: Global Offensive
3. Dota 2
4. HearthStone
5. Minecraft
6. *H1Z1
7. Destiny
8. World of Tanks
9. World of Warcraft
10. FIFA 15
League of Legends, Counter Strike, Dota 2, and HearthStone were expected to top this list, given their dominance in the eSports realm, and with most of Minecraft's audience on YouTube, it's unsurprising the game is trailing behind those four.
H1Z1 is like the cool indie band that got invited to play at a huge, big name music festival. Though it had a rocky release in January 2015, the game went on to sell an estimated one million copies by March. The MMO zombie survival game isn't a globally-recognized brand name title like the other games on the list, so its strong viewership signals it's been fueled almost entirely by internet word of mouth.
To my surprise, no fighting games made the list. With Wizard World opening up to Tekken and Street Fighter amateurs and a documentary series about professional Mortal Kombat X competitors airing on the CW this month, I assumed at least one fighter would have attracted a sizable audience on Twitch.
While Destiny has its vocal detractors, the fact that it maintained a strong audience throughout 2015 (likely helped by the critically-praised The Taken King expansion) is a high note it can ride on, because Destiny could use some good news right now.