Wizard World Is Now the Proving Ground for Fighting Game eSports Players
'Tekken 7' and 'Street Fighter V' matches are open to Wizard World attendees. Will you step up?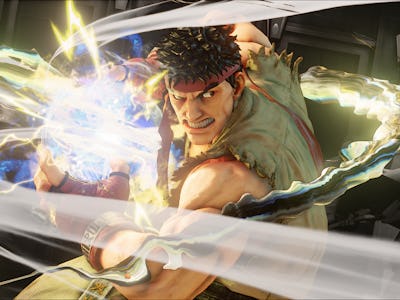 Capcom
Capcom and Bandai Namco are unleashing the next installments of their fighting game series Street Fighter V and Tekken 7 later this year. In a new partnership with touring geek convention Wizard World, the two games will be featured at shows throughout 2016 with open tournaments. Amateur fighting game eSports players may finally have a recognizable proving ground at Wizard World.
Beginning at Wizard World Portland, taking place February 19-21, attendees will be able to play the games in both casual matches and sanctioned tournaments on the main stage that will be streamed online for a global audience. The Street Fighter V tournaments will offer a sweet $3,000 grand prize.
Here are all the Wizard World stops at which Street Fighter V and Tekken 7 will be playable:
St. Louis, MO (April 1-3), Minneapolis, MN (May 6-8), Philadelphia, PA (June 2-5), Sacramento, CA (June 17-19), Columbus, OH (July 29-31), Orlando, FL (August 5-7), Chicago, IL (August 18-21), Austin, TX (September 23-25), and Pittsburgh, PA (Nov. 4-6).
Both Street Fighter and Tekken are arguably the most well-known in competitive gaming, long before eSports became worth a few billion dollars.
Thus far, aspiring players have looked for avenues to hone skills in public, usually through amateur tournaments at small gaming conventions or in college campus clubs. But through Wizard World, which reaches across all geek realms — including sci-fi, horror, and comic book fandoms — competitive gaming may have landed the platform for amateurs to perhaps go pro.
Street Fighter V releases February 16 for PC and PlayStation 4. Tekken 7 was released in Japanese arcades last year, but will be released on PlayStation 4 sometime in 2016.