Report: AirBNB Lied About Its NYC Data
Over 1,000 listings were purged from a site data dump this December.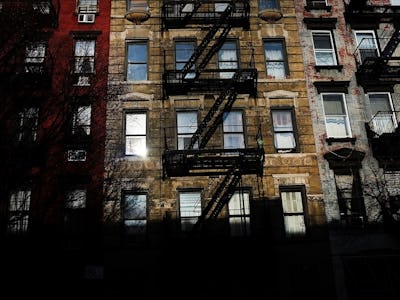 Getty
Airbnb hid more than 1,000 listings on its site in an effort to con New York authorities into believing that its community was less about people turning their apartments into hotels and more about sharing their homes with guests while they stayed there.
A report released Thursday from Brooklyn's Murray Cox (founder of the Inside Airbnb project) and Canadian Tom Slee — (author of What's Yours is Mine: Against the Sharing Economy) found that Airbnb's December 2015 data dump — done to show the public exactly who made up Airbnb's host base — was rigged by the purging of targeted entire-home listings, in which users rent an entire apartment from people who have multiple properties listed.
The whole-house renting is a major problem for two reasons: 1) The majority of such whole-home listings, which make up 57 percent of all Airbnb listings in NYC, are illegal under the state's short-term rental laws, and 2) One of the company's strategies in the face of poisonous New York regulations has been to paint itself as a savior for working-class families looking to make ends meet as rents skyrocket, and not a way for already-wealthy property owners to further line their pockets by entertaining tourists, or for renters to let sometimes drunk strangers into the building every weekend.
Fixing the numbers in its favor will certainly help as Airbnb organizes voting blocks in resistant cities like San Francisco, where it successfully stopped a proposal limiting short-term rentals in November, despite concerns that the service is freezing the city's rental market.
Airbnb presented this chart of its listings in the December release:
But those numbers didn't included the listings that were purged over the first three weeks of November as a way to "Photoshop" Airbnb's numbers, the report says.
The summary statement in the full report notes that:
This report also shows that the November purge is not part of Airbnb's regular enforcement activities: no similar intervention took place on the owners of multiple "Private room" listings in New York, and data from other major markets in North America and elsewhere show no remotely comparable intervention. The report shows that the purge was limited to the exact data set that Airbnb presented to the public, and on which it based the claims it made to major news outlets.
The intervention was so specific, and the timing so close to the date of the New York City snapshot, that the conclusion is inescapable: Airbnb removed listings from its site so that its data set would paint a more attractive picture of its business, to better influence media and public opinion. It was a cover-up, not a move to transparency.
The report also alleges that Airbnb's claim that 95 percent of entire-home listings were under hosts who had only one listing was actually only true "less than two weeks of the year."
Further supporting the report's claim that the purge was done specifically to soothe fears in the Big Apple is the data's target nature. No city outside of New York saw tampered numbers.
"If this analysis is accurate, it appears that Airbnb is again trying to downplay the number of illegal apartment listings on its site," Matt Mittenthal, spokesman for the attorney general, said in a press release announcing the findings. "Just as it did in wiping 2,000 illegal listings after we confronted the company in 2014, Airbnb once again appears to have manipulated data to conceal illegal activity."
Airbnb representatives have responded to the political backlash in a statement to The Guardian, standing by the company's claim that it is largely a tool for working families.
"These accusations — from the same elected officials who called for there to be no illegal hotels on the platform and now want to fine middle class families $50,000 — are akin to asking someone to walk on water and then, when they do, fining them for not swimming."