YouTube Red Launches Its Original Programming, Featuring PewDiePie
The streaming behemoth has launched shows from internet sensations PewDiePie, Lilly Singh, and others. It's all pretty boring.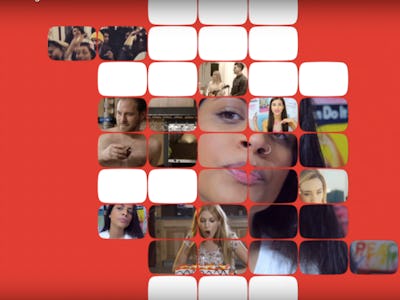 YouTube
Without much fanfare, YouTube has just launched its first four attempts at original programming. The initial group of videos features some of the ubiquitous video streaming site's most prominent user personalities like Lilly Singh and AwesomenessTV. The videos range from 20-minute show-length clips to feature-length movies from users like Rooster Teeth, who created the action comedy called Lazer Team.
If you're one of the lucky/lonely few who are YouTube Red subscribers, all of the content is available to stream immediately. Red is the $10-per-month ad-free subscription service the California-based company launched last October.
"They're not trying to do something entirely different," Michael Burns, writer/actor behind Rooster Teeth told the New York Times, "They're just taking YouTube to the next level."
Burns' comments explain YouTube's relativly low key launch for their original content. It seems like they're resolved to the fact that they can't compete with streaming services like Netflix, which strategically drops new shows and is flush with cash to make multi-million dollar features. In constract, Lazer Team was made for the relatively small price of $2.5 million. Instead, YouTube is running with its user-focused ideology, except giving the most popular ones a boost up with YouTube Red-level opportunities.
"We're fishing where there's fish," said Susanne Daniels, the global head of original content at YouTube, also told the Times. "We're working with top creators to do something they normally wouldn't do on their channel."
Potential subscribers can try a one-month free trial of YouTube Red, which also includes access to Google Music, to see if they want to fish in the same pond for premium YouTube content. It's sort of slim pickings as far as we're concerned, but Netflix started with Lillyhammer and look where we are now. YouTube Red plans to add up to six new shows this year, so expect them to add even more variety down the line. Or, you know, just watch literally millions of other videos absolutely for free on regular YouTube.