YouTube Red Goes Live February 10
The subscription channel will feature four offerings of original programming.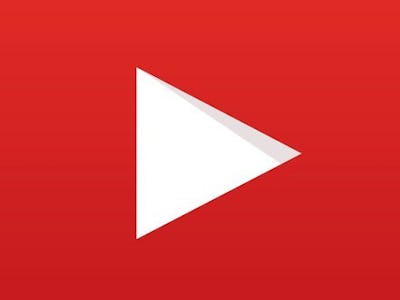 twitter.com/YouTubeRed
YouTube will soon be offering a quantity of original programming, the online video content-sharing service announced Wednesday.
Starting February 10, 2016, YouTube will — via its YouTube Red subscription service, which hosts videos free of advertising — feature four viewing opportunities unavailable through other outlets.
As noted in YouTube's Official Blog, the shows are:
Scare PewDiePie: "In this reality-adventure series from the creator and executive producers of "The Walking Dead" at Skybound Entertainment and Maker Studios, experience thrills, chills and laughter as PewDiePie encounters terrifying situations inspired by his favorite video games."
Lazer Team: "In this feature-length action-comedy from Rooster Teeth and Fullscreen Films, four small-town losers stumble upon an alien ship carrying a mysterious cargo, leading to a battle to save Earth from an all-powerful enemy."
Dance Camp: "This feature film from AwesomenessTV weaves an amazing story of unlikely friendships, unleashing passions and discovering yourself all through the power of dance."
A Trip to Unicorn Island: "From the team at Astronauts Wanted, this feature-length movie gives fans an extraordinary look inside the life and journey of Lilly Singh as she embarks on a challenging 26-city global tour where she has to remember to practice what she preaches: happiness is the only thing worth fighting for."
In addition, YouTube announced Wednesday that (as of this writing) it is offering the first month of YouTube Red for free if you sign up for a membership at youtube.com/red. The content is also available internationally via Google Play, but The Verge posted Wednesday that purchases of Red Original movies are subject to a one month delay, and one day delays following the last episode of a Red Original series.