YouTube Red Will Offer Ad-Free Videos for a Price
It will cost $10 a month for Android and $13 for iPhone users.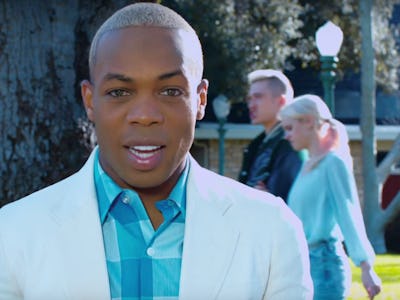 YouTube
YouTube will soon launch YouTube Red, a new subscription-based service that allows for ad-free viewing.
YouTube Red, which will cost $9.99 a month for Android devices and desktop and $12.99 for iOS devices, includes ad-free videos, the ability to save videos to watch offline, background play (i.e., being able to keep listening to something when you turn your phone screen off), and a complimentary Google Play Music subscription. Reportedly, it will launch on October 28 in the United States and then expand elsewhere.
Previously, YouTube tried Music Key, a similar service that never made it out of beta. As the name suggests, it was meant primarily for songs and music videos, but there was significant backlash from both artists and independent labels that were left out of the service. Music Key will be stuffed away with the moth balls as Red is launched.
YouTube Red brings the video streaming site up to speed with other platforms that offer free and premium options. Spotify has a paid-for option that eliminates ads and enables offline mobile listening. Hulu has its free option, as well as the monthly-subscription-based Hulu Plus, but even Plus still has advertisements.
Hulu Plus could be YouTube's model for Red. Even when you pay for Hulu Plus, you have to watch the ads. Ad-blocking services — however ethically dubious they may be — already allow users to forego YouTube ads for free.
You can even skip past Spotify ads — pro tip — when you use an ad-blocker and listen in the service's web browser mode. Nevertheless, Hulu won't let you access its videos at all with ad-blocking turned — no pausing and unpausing trickery. For Red to be ostensibly different than ad-supported YouTube, the site is likely going to have to follow Hulu because being able to listen to songs with your phone screen off is definitely not worth $13 a month (because you definitely have an iPhone).
Beyond forcing its users to change, YouTube's other hope is promoting its native stars. Watching August's VMAs showed the platforms willingness to promote celebrities who may mean nothing to adults, but connect with teens. Todrick Hall, a YouTube star who's recently gotten an MTV show, was among many possibly unfamiliar faces who got plenty of airtime during the award show.
YouTube Chief Business Officer Robert Kyncl realizes that original content is what could make YouTube really strive as a platform, saying, "To us what is important is we are not doing what everyone else is doing, competing for the same sources of material, the same creative elements. We are looking for people who are proven to work really well on our platform," in an interview with The Verge.
People use YouTube for almost everything except for YouTube itself. The website is a host for others' content. By offering payment options, YouTube and its stars could be become the main draw.