Dan Stevens and Aubrey Plaza Cast in FX's New Marvel Pilot
The former 'Downtown Abbey' star will head back to TV as 'Legion'  in a new show by the creator of 'Fargo.'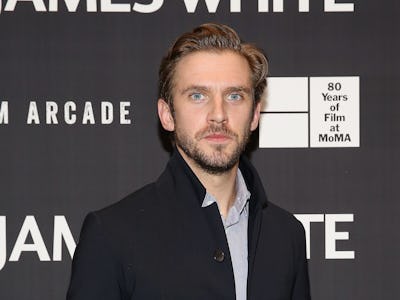 Getty Images
Though we think he's better suited to be the next 007, it looks like former Downton Abbey star Dan Stevens is set to transform into a superhero instead. Deadline reports that Stevens is returning to the small-screen to headline Legion, the X-Men-related Marvel series created by Fargo mastermind Noah Hawley that will hope to air on FX.
Stevens will join cast members Aubrey Plaza, Jean Smart, and Rachel Keller in the series that follows David Haller (Stevens), the schizophrenic son of X-Men svengali Charles Xavier. Haller meets a fellow patient that helps him begin to understand that the visions in his head might actually be real because — surprise, surprise — he's a mutant. Haller, who takes the name Legion, then melds all of his personalities and mutant powers into a singular, powerful hero.
It seems like fairly dark stuff, and in line with the end-of-the-world scenario being set up for this summer's big-screen X-Men: Apocalypse movie. And that ain't no fluke.
Last year Hawley told TV Insider, "Legion is conceived more as a standalone. I don't want to say too much more about it on that level, but certainly it's not constructed as a back-door anything. It's more just that there's a story that I want to explore that has to fit into that larger universe, which is exciting."
Perhaps there will be some ties that bind Legion to the X-Men movies? We don't expect Stevens' character and Wolverine to be hanging out too much, but maybe Professor X shows up every once in awhile. It's a smart but obvious move on Fox's part. They want to combat the growing small-screen influence of DC TV shows at the same time they want to create their own Marvel Cinematic Universe, at least with the Marvel characters whose rights they own for now.
Given Hawley's sterling track record on FX with Fargo, expect Legion to show up on your TV sooner rather than later. Before that, get your X-Men fix when X-Men: Apocalypse hits theaters on May 27, 2016.