Bryan Singer's First Post-'X-Men' Film Will Be '20,000 Leagues Under the Sea'
The director just finalized the deal to make the big budget Jules Verne adaptation after teasing it on his Instagram page last year.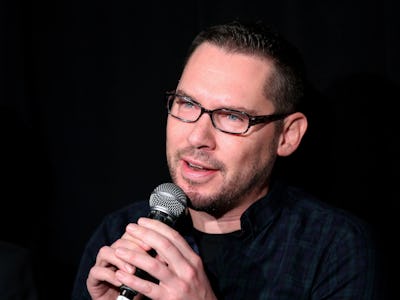 Getty Images
Director Bryan Singer, once a strapping young example of the early 1990s independent cinema movement with small-scale hits like The Usual Suspects, has since all but solidified his status as a blockbuster franchise filmmaker. Conveniently enough, Deadline is reporting that Singer has finalized a deal that puts a big budget adaptation of 20,000 Leagues Under the Sea as his next film, which is set to start filming this fall.
"I'm incredibly excited to be working with my friends at Fox, with whom I've had such a long and fruitful relationship," he told Deadline. "Ever since I was a boy and first discovered the 1870 Jules Verne novel, I have dreamt of retelling this classic story." The adaptation of the Jules Verne novel was written by Rick Sordelet & Dan Studney. Studney was one of the handful of writers who worked on Singer's recent box office bomb, Jack the Giant Slayer. Singer then bounced back with X-Men: Days of Future Past, the highest grossing sequel worldwide for the franchise.
Singer previously hinted that he was positioning the adaptation as his next film when he posted a photo of the script on his Instagram account late last year.
This came on the heels of years of development hell for the new adaptation, a version of which was originally supposed to be directed by David Fincher for Disney before the project was canceled in 2013. Fincher then made Gone Girl instead.
Now, with Singer's comic book swan song, X-Men: Apocalypse set to hit theaters on May 27, the director has spared no time in moving on to something new.
With the adaptation's already troubled history, we'll see if it actually happens this time.