Social Media Hints 'Star Wars: Episode VIII' Begins Production Soon
Instagram, Snapchat, and Tumblr posts from the cast and crew infer that a start date is imminent.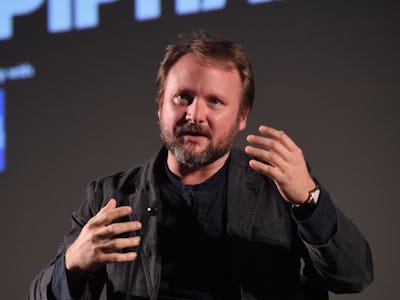 Getty Images
It looks like the announcement that Star Wars: Episode VIII would be delayed from March 2017 to December 15, 2017 hasn't slowed the production down one bit. The official announcement of the delay also claimed that production on Episode VIII would start "in London next month," but according to some not so subtle hints on the social media accounts of director Rian Johnson and stars Daisy Ridley and John Boyega, a production start date on Episode VIII is imminent.
First up is a now-deleted post on Johnson's fairly active Tumblr page. Slashfilm captured the image Johnson posted of Pinewood Studios along with the caption, "Getting close…" It seems Johnson must have been a little too eager for Disney's taste to let people know about what's going on with the movie. Disney will most likely want to make the beginning of production a bigger deal than just a Tumblr post.
Pinewood is the legendary London movie studio where director J.J. Abrams shot parts of The Force Awakens in 2014. It's the rival of the other London-based studios, Elstree, where George Lucas shot the original Star Wars trilogy and a few scenes for the prequels.
Here's Mark Hamill standing outside of Pinewood during the shoot for The Force Awakens:
Also, star Daisy Ridley posted a picture of a bouquet of flowers with the hashtag #VIII on her Instagram page. The little note attached to the flowers, which includes a "VIII" logo, is cut off but starts with the phrase "As we begin…"
The other new Star Wars lead actor, John Boyega, took to Snapchat to talk about getting prepped for Episode VIII. Despite the fact that Snapchats disappear, he must have known that nothing disappears on the internet. An image of Boyega looking very Finn-like and a quote have surfaced, thanks to the tweet from a fan below.
Expect a big announcement about the start to come very soon. We have more than enough time to wait before the film is released in December 2017.