'Justice League Action' on Cartoon Network Will Mark Return of Kevin Conroy
And Mark Hamill is back as the Joker!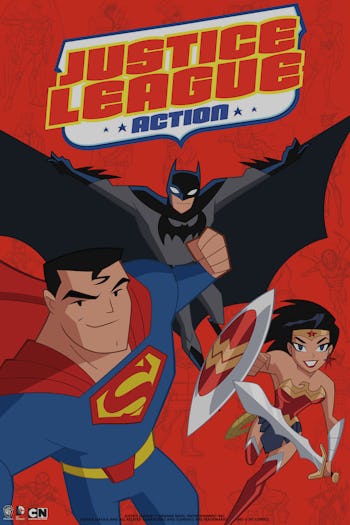 Warner Bros.
Batman, Superman, and Wonder Woman will unite on the big screen in Batman v Superman: Dawn of Justice on March 25. But DC's trinity will also return to weekly television on Cartoon Network in a new quarter-hour series, Justice League Action. Iconic voice actor Kevin Conroy, who played the Dark Knight in the Emmy-winning Batman: The Animated Series is confirmed to reprise his role along with Star Wars' Mark Hamill, who is returning as the Joker in a recurring role.
Per DC's press statement, the series will feature 11-minute episodes "with lightning-paced action" in which Superman, Wonder Woman, and Batman lead "the always-rotating" Justice League to defend the Earth from space invaders and magical threats.
With a distinctly baby-faced yet nostalgic style, the series appears to aim at a young audience akin to DC's Teen Titans Go!, which premiered in 2015. Before that, the last DC series was Young Justice, which had a cult adult audience but was canceled after just two seasons. DC also has a regular output of adult-targeted animated movies, like the recent Batman: Bad Blood and the upcoming Justice League vs. Teen Titans.