Classic Cyberpunk Novel 'Altered Carbon' Being Adapted for Netflix
The 10-episode series will be adapted from author Richard Morgan's cyberpunk classic of the same name.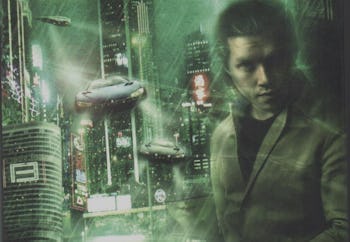 Netflix has added another new sci-fi series, Altered Carbon, to beef up its science fiction offerings, a somewhat empty corner on its laundry list of original shows.
Altered Carbon, a 10-episode series based on the influential 2002 novel by author Richard Morgan, will be written and executive produced by Laeta Kalogridis, who previously produced Avatar and co-wrote and produced last year's Terminator Genisys. Kaloridis knows sci-fi, and Altered Carbon certainly sounds like enough of a hard-boiled cyberpunk story to make fans of things like Blade Runner, The Matrix, and every anime ever, very happy.
Set in the 25th century, where death is obsolete because human consciousness can be transferred from body to body, Altered Carbon tells the story of Takeshi Kovacs, an elite interstellar warrior who must solve a murder to stay alive. So, yup, definitely sounds like something Netflix would do since they have so much money to blow.
This ambitious cyberpunk story sci-fi show will add to the ranks of Sense8, Residue, and the upcoming supernatural series Stranger Things set for release this year.
Altered Carbon has a slightly storied history making it from the page to the screen. A movie adaptation was set to be made by V For Vendetta director James McTeigue in 2007, but production was shut down due to the Writer's Guild strike. Kaloridis eventually bought the rights to the book and its sequels in 2012 and wrote an initial script with noted sci-fi screenwriter David H. Goodman for another movie adaptation that stalled until Netflix scooped it up. Goodman, however, won't be involved in the new show.
"Altered Carbon is one of the most seminal pieces of post-cyberpunk hard science fiction out there," Kalogridis said at that time of the book acquisition. "A dark, complex noir story that challenges our ideas of what it means to be human when all information becomes encodable, including the human mind.
There's no other information at the moment on who will star in the series or when it will premiere, so we'll just have to wait to have our minds blown while binging sometime in the near future.