Tom Clancy's 'The Division' Beta Opens on January 28
Enter a devastated New York later this month.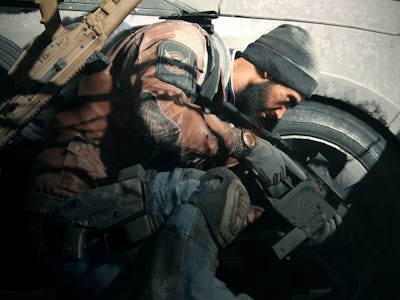 Ubisoft
Ubisoft struck gold in Tom Clancy's The Division, available March 8. The game generated a ton of buzz upon its E3 2015 trailer demonstrating a stressful multiplayer mode dubbed DarkZone. Whether you go in alone or with friends, players won't discern friendlies from hostiles while risking betrayal from within their own party.
It's one of 2016's most anticipated games, and after delays the beta goes live on January 28 for Xbox One and a day later for PlayStation 4 and PC. The beta ends on January 31.
The Division is the latest in Ubisoft's Tom Clancy franchise and takes place in a devastated New York after a pandemic collapses the city's infrastructure. The game has a traditional single-player story mode and the risky player-vs.-player mode, DarkZone. From the game's story mode, players can jump into a section of Manhattan full of online players risking for sweeter loot and pick-ups. The beta will begin players at Chelsea Pier and through some early story mode missions, along with access to the DarkZone.