Google's Pixel Fold Might Have a Problem With Its Hinge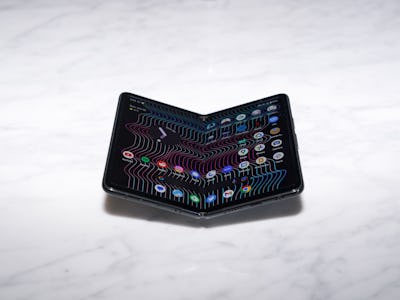 Photograph by Raymond Wong
In my Google Pixel Fold review, I said the review unit that the company sent me had an audible cracking sound at the hinge whenever I opened the device. As promised, Google sent a replacement device and... there's still a sound, though it's not as loud as on the first device.
The replacement Pixel Fold that Google sent me was sealed and untampered with as far as I could tell. Here's me unboxing the second Pixel Fold and comparing its hinge to the first one.
As you can see in the video, my original Pixel Fold review unit is still making a loud cracking sound when I unfold it. The replacement, not all the time, and not as loud. Tech YouTuber Michael Josh also had the same hinge issue on his original device before Google replaced it with one that he says has no such problem. His original device made a "really loud sharp click every time," he told me.
So what is going on? Honestly, I don't know. There may be an issue with quality control, but it's hard to determine how widespread the cracking hinges are until retail units start arriving to consumers.
One observation that I noticed while comparing my two Pixel Fold review units is that, on the original, if I press even gently on the hinge with my fingertips — and you do want to hold this part because the two halves of the phone require a little pressure to open — the cracking sound is louder, and I can feel something moving. If I open the phone from the top or bottom the sound isn't there or isn't as audible — it's 50-50. This suggests there's some kind of mechanical defect toward the center of the hinge.
I'm sending my original Pixel Fold back to Google to examine. In the meantime, I'll be testing the replacement foldable to see if it develops a louder cracking sound over the next few days/weeks.
At the very least, I have not encountered the display issue that destroyed Ars Technica reviewer Ron Amadeo's review unit after four days.