How To Get Push Notifications From Web Apps in iOS 16.4
Safari's latest update lets websites give you alerts without needing to download an app.
by Henri Robbins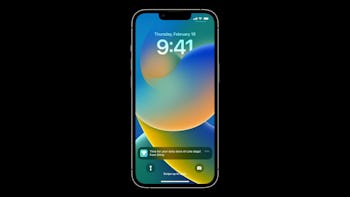 Apple
The release of iOS 16.4 also brings with it the release of Safari 16.4's first beta test, which introduces multiple features to Apple's default browser. One of the most interesting is the introduction of web app notifications, which allow for websites to send users alerts just like any other app would.
How do web app notifications work?
Essentially, web app notifications work the same as any other notification would, appearing on your Lock Screen, in Notification Center, and on a paired Apple Watch.
These notifications will display information about whichever website you've created a web app for, providing updates on content and uploads just like any dedicated app downloaded from the App Store would.
By default, web apps won't send any notifications. Instead, you'll need to opt into them, usually through a "subscribe" button provided by the web app. Once you've subscribed to these notifications, the website will be able to send notifications, and a badge will appear on the app's home screen icon indicating unread notifications.
Web app notifications will also be compatible with Focus modes, meaning you can tailor which apps you want to receive notifications from at any given time.
How do you create a web app in iOS?
Web Apps can only be made through Safari on iPhones and iPads. They are essentially shortcuts to certain sites that appear on your home screen, and creating them is pretty simple:
Navigate to a website in Safari.
Tap the "share" button at the bottom of the screen.
Scroll to the bottom of the menu.
Tap the "Add to Home Screen" button.
Enter a title for the website.
Ensure the URL is correct (usually, you'll want it to lead to the site's homepage).
Press "Add," and a new icon should appear on your home screen.
For some websites, this will simply open the website in a browser, while others will create a full app-like experience that really feels like a separate app, though it still runs in-browser.
How do you enable web app notifications in iOS?
Once you've created a web app, enabling notifications will vary from site to site, although Apple notes that the notifications will usually be enabled through some form of "subscribe" button presented on the site. After tapping this button, an iOS notification will confirm your selection, asking if you want to enable notifications for the web app.
Once these notifications have been enabled, they can be adjusted or disabled in the Notifications section of your settings, just like any other app.