50 Weird Things Under $30 on Amazon That Are Clever as Hell
Whoever dreamed up these inventions deserves an award.
Written by BDG Commerce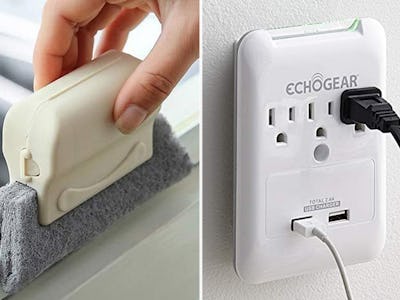 We may receive a portion of sales if you purchase a product through a link in this article.
There are plenty of bizarre things for sale on the internet that beg the question: Who would buy this? Then there are these weird things on Amazon that are so damn clever, you'll wonder who wouldn't add them to their cart immediately. Why? Because they're weird in the most helpful ways. From ingenious tools that streamline cooking and cleaning, to products that help you save money in the long run, you'll find plenty of finds that will upgrade your routine. You'll also discover some items that are just, well, fun. Because we all deserve to have a little more fun (don't we?).