50 Smart Things Under $30 on Amazon You'll End Up Using at Least Twice a Day
Clever things you'll want to keep within reach at all times.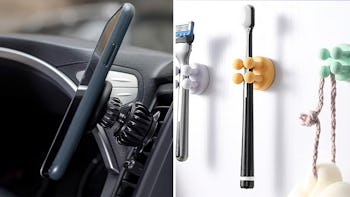 We may receive a portion of sales if you purchase a product through a link in this article.
There are things you buy that you use once every so often — a power drill, ice cream maker, or set of champagne glasses, for example — and then there are the standby items that are on regular rotation. I've rounded up a bunch of clever things on Amazon that all fall into that latter category — you're pretty much bound to reach for them multiple times a day. From tech gadgets to ingenious kitchen inventions to storage solutions, you're about to discover some of the smartest things that'll streamline your day-in-and-day-out routine.